Hip Hop for Literacy at Houston Public Library!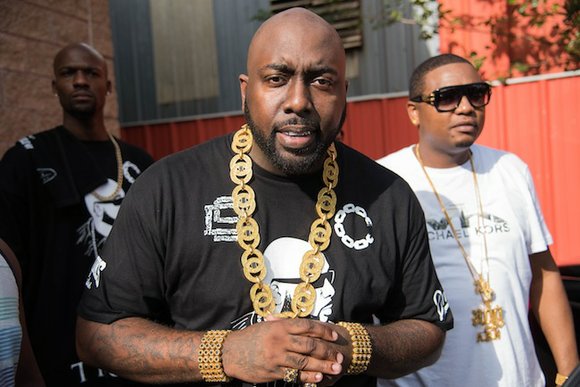 Houston Public Library is hosting Hip Hop for Literacy in partnership with Aids Healthcare Foundation and local hip hop artist and activist, Trae Tha Truth on Saturday, July 23, 2016. The event will be held at Carnegie Neighborhood Library and Center for Learning from 10 AM to 1 PM. This fun-filled event is dedicated to celebrating the importance of literacy in our community. Members from the hip hop community will reach out to our youth promoting the importance of staying in school and learning how to read and write as ingredients of obtaining success. There will be plenty of entertainment with music, book readings, scholarship presentations and more.
Eyes on the Prize Records owner Ricky Lee will award a Recording Studio Scholarship, which entails a 4 hour session, to an aspiring rapper from the Library's 87 HPL Summer Interns. Hip Hop artist, Jazz, will present "The On Your Grind" scholarship to an aspiring female hip hop artist.
About Trae Tha Truth
Truth is a native Houstonian. Frazier Othel Thompson (born July 3, 1980), better known by his stage name Trae Tha Truth or simply Trae, is an American hip hop recording artist. In 2008, Trae Tha Truth was awarded by the mayor of Houston, Bill White, and Council Member Peter Brown with his own day, Trae Day, in honor of his outstanding work within the community. This was the first time the honor had been extended to a rap artist. Trae Day is celebrated every year on July 22.
About AIDS Healthcare Foundation (AHF)
AHF is the largest global AIDS organization, currently provides medical care and/or services to over 430,000 individuals in 36 countries worldwide in the US, Africa, Latin America/Caribbean, the Asia/Pacific Region and Eastern Europe. To learn more about AHF, visit: www.aidshealth.org.
About the Houston Public Library
The Houston Public Library (HPL) operates 35 neighborhood libraries, four HPL Express Libraries, a Central Library, the Houston Metropolitan Research Center, the Clayton Library Center for Genealogical Research, The African American Library at the Gregory School, and the Parent Resource Library located in the Children's Museum of Houston. With more than eight million visits per year in person and online, HPL is committed to excellent customer service and equitable access to information and programs by providing library customers with free use of a diverse collection of printed materials and electronic resources, Internet, laptop and computer use, and a variety of database and reference resources with live assistance online 24/7.
For further information visit the Houston Public Library at www.houstonlibrary.org on Twitter @houstonlibrary or call 832-393-1313.