DJ Khaled Says Kendrick Lamar Will Be The Highlight Of "Major Key"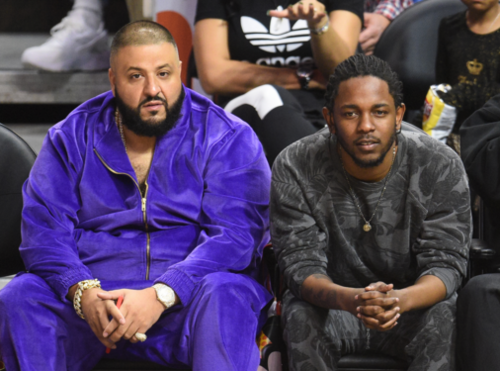 As anyone who heard "Big Sean's "Control" knows, Kendrick Lamar comes hard with the guest verses. He'll have a guest verse on DJ Khaled's album Major Key, which comes out on July 29th. According to Khaled, it's going to be a good one.
DJ Khaled took a few snaps during a phone conference today in Epic Record's New York City office. "I want to be clear. Kendrick Lamar went so hard," he said. "His verse I feel like is gonna be one of the most talked about verses."
"Also, I wanna be super clear," he continued. "I got this Big Sean verse. Aw man, it's so crazy."
Khaled later he shares his theory on small grapes.
For more information go to http://www.hotnewhiphop.com