Lil B Writes To Kevin Durant, Says Their Game Of 1-On-1 Still Needs To Happen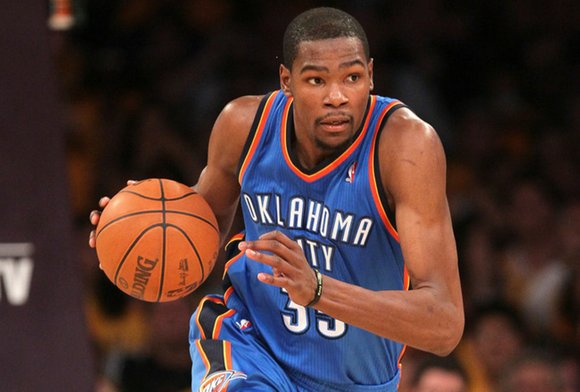 When Kevin Durant officially announced that he'd be leaving Oklahoma City in favor of the Bay Area, Lil B fired off a quick announcement tweet of his own- the Based God's curse had been lifted.
The Bay Area rapper has held a grudge against KD for about five years now, ever since Durant tweeted that he couldn't listen to Lil B because he was wack. But now, Lil B is welcoming the former NBA MVP to his hometown with open arms.
Although, as he stated in this open later via The Undefeated, he says their game of 1-on-1 still needs to happen and that his game is "kind of like Russell Westbrook" now, except for the fact he can't dunk.
"Our one-on-one game still has to happen. I think it's for the love of the sport. The world wants to see it — hundreds of thousands, millions of people. They want to know what would happen with this game. They're obviously interested."

"At this point, I like where I'm at right now with my game and how much better I've gotten. I'm a real defensive guy. My defense really speaks loudly, which rolls over on offense. I have a pretty decent midrange shot. I like getting to the rack. I like getting to the hoop. I'm kind of like Russell Westbrook, but I can't dunk."

I'm coming to the court with a lot of confidence now. It's definitely different. I definitely do think I'm ready to play KD. Winning, who knows? But I definitely know I am ready to play him.
For more information go to http://www.hotnewhiphop.com