Senator Warren Asks The CDC To Look At Marijuana As Potential Cure For Opioid Overdose Rate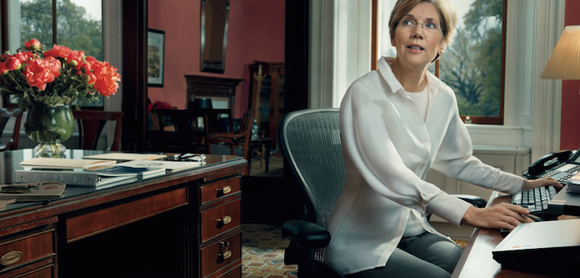 Embarrassed by the failure of the CDC to rein in our nation's catastrophic opioid habit, Senator Elizabeth Warren (D-MA) fired off a letter to the director of the Centers for Disease Control on Monday. According warren.senate.gov, her request was straightforward and on point: The CDC should collaborate with other federal agencies and explore the very real possibility that cannabis could play a critical role in helping wean the country from its savage addiction to opioids.
While Sen. Warren has yet to openly get on her soapbox and embrace the full legalization of marijuana in the U.S., reformers have a serious friend in the Massachusetts Democrat. Last summer, Sen. Warren spearheaded a seemingly commonsense request when she and fellow progressives asked that a collective effort be put forth on the research of marijuana's medicinal value by the Department of Health and Human Services, the Office of National Drug Control Policy, and the Drug Enforcement Agency.
Underwhelmed by the totality of their response, Sen. Warren's recent letter to the head of the CDC, Dr. Thomas Friedan, has now asked they step in and get to work. Imploring them to "explore every opportunity" and to utilize every "tool available" to help fight the national menace of opioid addiction.
Warren's letter specifically asked the CDC to drill down on one fundamental issue, "the use, uptake and effectiveness of medical marijuana as an alternative to opioids for pain treatment in states where it is legal" in addition to "the impact of the legalization of medical and recreational marijuana on opioid overdose deaths."
Tasked with increasing the health security of our nation, imagine for a moment if the CDC decided to help end our national ignorance of cannabinoids?
For more information go to http://www.marijuana.com