Big Pharma Wants In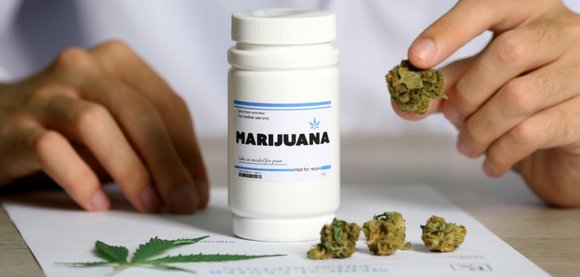 Of all the interesting players vying for the jockey spot to sell bud in Canada's race to legalize, the country's largest pharmaceutical retailer, Shoppers Drug Mart, is touting itself as the safest option for Canadians.
Shoppers Spokeswoman Lana Gogas told CBC News in February, "We believe that dispensing medical marijuana through pharmacy, like other medications, is the safest option. Current Health Canada regulations stipulate that the only legal method to obtain medical marijuana is through a licensed producer. Therefore, pharmacies are not permitted to dispense medical marijuana at this time."
Shoppers is not the only drug retailer wanting a piece of the action. London Drugs in Western Canada is also looking at marijuana as a viable option for their stores. Vice President of pharmacy John Tse said, "We believe that it would be distributed — and should be distributed — through pharmacies, where pharmacies can help guide people to use this on a medical basis."
With the same 'if you can't beat em, join 'em' attitude, the Canadian Pharmacists Association (CPhA) did an about-face this month by changing their stance from back in 2013, when they opposed pharmacies being included in cannabis distribution, citing the old and deflated argument that there was a lack of evidence for the medical benefits of marijuana and concern for an upswing in crime if pharmacies carried the product.
Now the CPhA has 'evolved' and recently decided that pharmacies are not only an option, but the best option to carry MMJ. "Pharmacists are the safest and best equipped to provide clinical advice to patients and provide appropriate oversight. Pharmacist involvement in dispensing of medical marijuana would help identify potential problems such as drug interactions, alternative therapies, contraindications and potential addictive behavior, and provide the opportunity for patient counselling on appropriate use," said Phil Emberley, Director of Professional Affairs, Canadian Pharmacists Association in a press release.
According to a national survey conducted for the association done by Abacus Data ,73% of respondents said pot should be treated like other medicines and sold in pharmacies. When asked about marijuana distribution methods, 52% chose pharmacies as their preferred method of distribution.
Inevitably, Canada will open the flood gates for the recreational market, which could spell doom for the medical marijuana business. More people will simply buy weed at the store instead of having to go through their doctor, but pharmacies could see a good chunk of business well before then. Until Trudeau stops dragging his feet on the recreational issue, retailers are lining up at the government's door, all presenting the case why they should be the ones to distribute the world's most popular illegal substance.
For more information go to http://www.marijuana.com