Morris Chestnut Talks 'Rosewood' and the Key to Longevity in Hollywood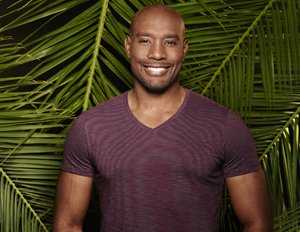 Black Enterprise speaks with Morris Chestnut about his new show where it is the first time that he plays the lead.
Morris Chestnut first won us over in his starring role as Ricky in the 1991 film Boyz in the Hood. Since then, he has remained a constant name in Hollywood with lead roles in hit films like The Best Man and its sequel, Two Can Play that Game and Not Easily Broken, to name a few. His most recent film, The Perfect Guy, with Sanaa Lathan and Michael Ealy, earned the No. 1 spot at the box office its opening weekend, raking in an estimated $26.7 million.
With the support of his unwavering fans by his side, Chestnut is stepping outside of the film world to test the waters in his first leading television role in Fox network's new show, Rosewood. Playing the character of a charismatic pathologist name Dr. Beaumont Rosewood, Chestnut says that the television opportunity literally fell in his lap.
"I was doing another show for the same production and they sent me a script and said we want you on this show. Will you consider doing this pilot," said Chestnut. "I read the script and after the first scene I was into it. It was a smart and funny character, and so they made it happen."
Read the full story at Black Enterprise.com