H-E-B Serves Breakfast and Lunch for Houston-Area Fire Fighters for Helping Heroes
Style Magazine Newswire | 9/10/2015, 12:55 p.m. | Updated on 9/10/2015, 12:55 p.m.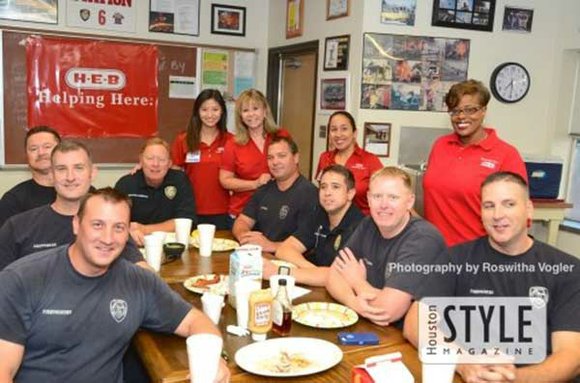 Through a company-wide volunteer service project, Helping Heroes, more than 1,500 H-E-B Partners (employees) in the Houston region will visit 220 local fire stations on Friday, September 11, to serve breakfast and lunch to firefighters. Volunteers will also perform service and maintenance projects along with firefighters, such as yard work, station cleaning and equipment cleaning. In its eleventh year, the Helping Heroes program allows H-E-B Partners to celebrate and honor local fire departments and commemorate their heroism throughout the state.

For more information, visit www.heb.com.