FACT SHEET: Helping Middle-Class Families Get Ahead by Expanding Paid Sick Leave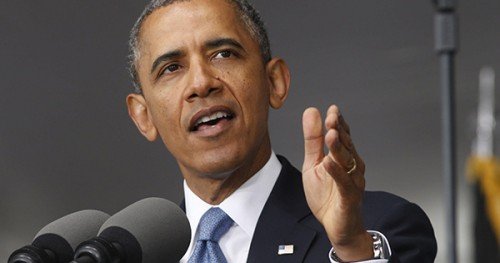 "We are the only advanced country on Earth that doesn't guarantee paid sick leave or paid maternity leave to our workers. . . . And that forces too many parents to make the gut-wrenching choice between a paycheck and a sick kid at home."
– President Barack Obama, State of the Union Address, January 20, 2015
In most families today, both parents work and have responsibilities caring for their children, aging parents, or family members with disabilities. Yet the fundamental structure of work has not kept pace with the changing American family, and many families are struggling to balance obligations at home and on the job. As a result, too many workers are unable to take the time they need to recover from an illness. Many workers will go to work sick, putting their coworkers and customers at risk of illness. Many parents are forced to choose between taking an unpaid day off work—losing much needed income and potentially threatening their jobs—and sending a sick child who should be home in bed to school.
Today, the President will sign an Executive Order requiring federal contractors to offer their employees up to seven days of paid sick leave per year. He will travel to Boston to renew his call on Congress to pass legislation expanding paid sick and family leave, and announce new Department of Labor rules giving federal contract workers new tools to demand equal pay. Last November, Massachusetts voters overwhelmingly approved a new paid sick leave law that went into effect statewide on July 1, and in April the Boston City Council passed an ordinance creating six weeks of paid parental leave for City of Boston employees.
Today's actions build on a number of previous steps taken by the President to expand access to paid leave. In January, he issued a Presidential Memorandum directing the federal government to advance up to six weeks of paid sick leave in connection with the birth or adoption of a child, or for other sick leave eligible uses, and called on Congress to pass legislation giving federal employees six additional weeks of paid parental leave. The President's FY 2016 budget also includes over $2 billion in funds to encourage states to establish paid family and medical leave programs that would ensure new parents can stay home to care for their children and allow for caregiving leave like eldercare or self-care related to a serious illness.
EXPANDING SICK LEAVE AND OTHER ACTIONS FOR WORKERS
Guaranteeing Sick Leave for Federal Contract Workers: An estimated 44 million private sector workers – about 40 percent of the total private-sector workforce – do not have access to paid sick leave. Low- and middle-income workers are much less likely to have paid sick leave than high-income workers. While roughly 60 percent of workers are eligible under the Family and Medical Leave Act (FMLA) to take unpaid, job-protected leave for family and medical reasons for more extended absences, many workers are without coverage for shorter-term health care needs and others may not be able to afford to stay home sick if it means the loss of pay.