Countdown Until the 2015 Nutcracker Market!!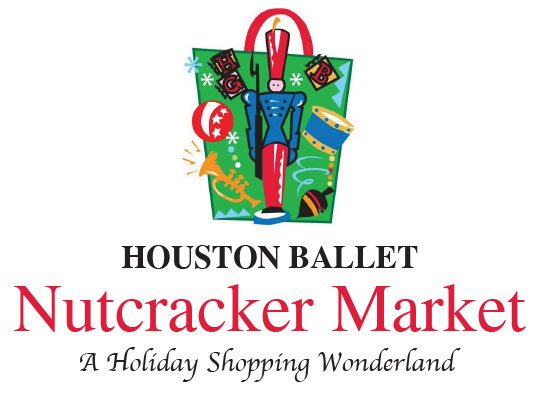 Houston Ballet's largest fundraiser and holiday shopping extravaganza, the 35th annual Houston Ballet Nutcracker Market will be held November 12 – 15, 2015 at NRG Center. For those with a passion to shop, the Houston Ballet Nutcracker Market will feature 300 merchants, offering unique items for everyone, including home décor, food, clothing, toys, toiletries, novelties, ornaments, pottery, pewter, accessories and more…just in time for your holiday shopping!
Proceeds from each admission and special event ticket that you purchase, plus 10% of all the merchandise you buy, goes back to Houston Ballet Foundation, its Academy and Scholarship Programs.
The 2015 Nutcracker Market, chaired by Philamena Baird, is themed "Putting on the Ritz" and will proudly honor our shoppers.
CHECK OUT A TIME LAPSE VIDEO OF THE 2014 NUT
Christina Greene, founder of Christina Greene Designs, who lives in Houston and designs her unique, one-of-a-kind handmade collection of semi-precious stone jewelry will be at the market. Each piece in the collection is designed in her Houston studio and is handmade by a team of skilled artisans in Jaipur, India.
Christina will be showcasing her latest collection, Simply Elegant, at the Nutcracker Market Booth #1364 next month.
FUTURE DATES FOR NUTCRACKER MARKET
NOV 12-15, 2015
NOV 10-13, 2016
NOV 9-12, 2017
NOV 8-11, 2018
NOV 14-17, 2019
NOV 12-15, 2020
ADMISSION
Beginning October 19, discount general admission tickets will be available for purchase at Houston-area Randalls and online at www.ticketmaster.com. Admission at the door is $20. Half price admission will be available daily 3 hours prior to closing, and children under 5 are free. Tickets for special events are available by calling 713-535-3231. Special events include: Priority shopping/Four Day Pass, Wells Fargo Preview Party, Saks Fifth Avenue Fashion Show and Luncheon, and Macy's Fashion Show and Brunch. For $50, the Four Day Pass grants access to the Market all four days with early entry beginning at 9 a.m. on Thursday and Friday. AVOID THE RUSH! 4-Day passes can be ordered in advance by calling 713.535.3231 before November 6, 2015. They can also be purchased at the door. For more information about these events please click here.
VOLUNTEER
The Nutcracker Market is a continued success thanks in part to hundreds of gracious volunteers. You can get involved one of two ways, as an individual or as a Houston Ballet Guild member. To learn more, click here for volunteer information or click here to read about the Houston Ballet Guild.
CART/STROLLER CHECK-IN AREA
Market-goers will find a check-in near the entry for strollers, carts, rolling bags and wagons, as they're not permitted inside. Pets are not allowed.
Wheelchairs and walkers are permitted.
TRANSPORTATION
Free shuttles run throughout the parking areas, and pedi-cabs will carry shoppers to their cars. Self parking operated by NRG. Valet parking available to sponsor level ticket/ table purchasers only.
For more information, visit www.houstonballet.org