Astros to Host First Postseason Home Games at Minute Maid Park Since 2005
Astros to host Kansas City Royals for Game 3 and Game 4 of ALDS; Pregame celebrations to include Street Fest, on-field ceremonies and more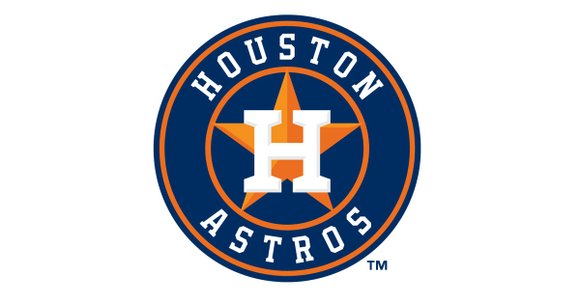 HOUSTON, TX - The Houston Astros are set to host their first postseason home games since the 2005 World Series run, starting this Sunday, Oct. 11, at 3:10 p.m. The Astros defeated the Kansas City Royals by a score of 5-2 in Game 1 of the best-of-five series, and fell to KC, 5-4, in Game 2. The series stands at 1-1, forcing a Game 4. Sunday's game will be broadcast on MLB Network and the Astros flagship radio stations, SportsTalk 790 AM and KLAT 1010 AM (Spanish). The roof will be closed for Sunday's contest.
Sunday's starter is All-Star LHP Dallas Keuchel, who comes into Game 3 of the ALDS undefeated at Minute Maid Park this season, and 1-0 in postseason play. Keuchel's Korner will be also represented at Minute Maid Park, in sections 105 and 106.
Fans are strongly encouraged to wear their Astros orange to "Orange Out" Minute Maid Park for Sunday's 3:10 p.m. game vs. the Royals. All fans will receive Hustle Town Thunderstixx, presented by Academy Sports + Outdoors, and gates will open at 11:30 a.m.
Prior to Sunday's contest, fans with a game ticket are invited to enjoy a Postseason "Hustle Town" Street Fest, featuring local food trucks, pub games, inflatables and live music from Southbound 45. Houston rapper Bun B will also make an appearance to perform the release of his new song, "Crush City". The Postseason Street Fest begins at 11 a.m. and ends at 2:30 p.m.
The Astros pregame field ceremonies will include a flag ceremony featuring 75 Astros Season Ticket Holders. Country music legend Clay Walker will perform the National Anthem, and return to the field for God Bless America during the 7th inning stretch.
Fans can pick up official Astros postseason merchandise at the Astros Team Store, located in Union Station Lobby on the corner of Crawford Street and Texas Avenue. Starting today, new Astros postseason #HustleTown product will also be available. The Astros Team Store will be open Monday through Friday from 9 a.m. – 7 p.m. and on Saturday from 9 a.m. – 2 p.m. for the remainder of the postseason.
Game 4 of the ALDS will be played Monday at Minute Maid Park, with first pitch scheduled for 12:07 p.m. Gates will open to fans at 10 a.m. The game will be televised on FS1. The roof will also be closed for Monday's contest.
For more information about tickets for potential postseason home games played at Minute Maid Park, please visit www.astros.com/hustletown or call 1-877-9ASTROS.