Travel Leaders' Top 12 Tips to Travel Better for the Holidays
Holiday travel should be joyous and stress-free; these tips from Travel Leaders will help Americans "Travel Better" during the holidays.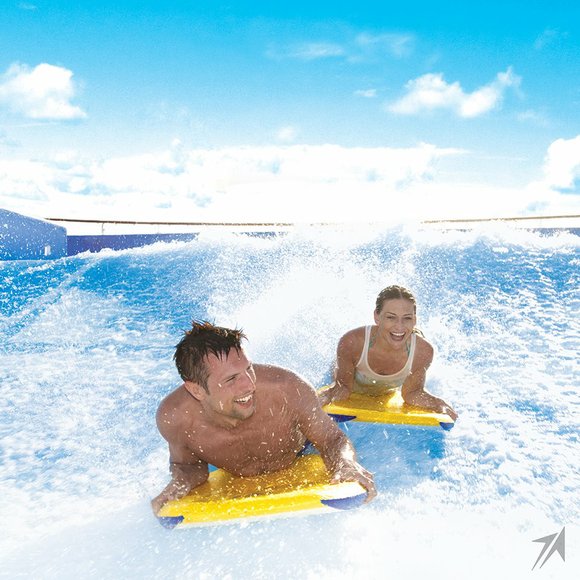 6. Double check your baggage. Overhead space will be at a premium during the holiday travel season, especially as people bring gifts for friends and family or return home with gifts they've received. So when preparing to pack your bags, it's crucial to check in advance whether your luggage meets the airline's size and weight restrictions for checked baggage and carry-ons.
7. Save gift wrapping for later. Speaking of gifts, wrapped packages are screened like any other item. So, to allow for an easy transition to the gate, carry your gifts unwrapped through security. Consider packing pre-cut paper and a small roll of tape so you can wrap them after you pass through security or when you reach your destination. Or, better yet, ship packages in advance.
8. Keep 3-1-1 in mind. The Transportation Security Administration (TSA) allows each passenger one quart-size bag of liquids and gels, including toothpaste, gel deodorant, and lotions. Each item must be 3.4 ounces or less. Medication, infant formula and juices for infants or toddlers are exempt from the rule, but keep them separate from the items in your one-quart bag.
9. Be prepared to take laptops out and shoes off. Laptop computers must be removed from their carrying cases and submitted separately for screening. (Small and portable items, including smartphones, tablets and portable games, don't need to be removed from their cases.) At many airports, you'll have to place your shoes and belt in the plastic bin that goes through the X-ray screening. The only exceptions are for passengers who are 75 and older, children 12 and under, and travelers approved for Global Entry or TSA Precheck.
10. Leave early. From traffic that may be heavier than usual and hard-to-find parking spots, to longer lines for security screenings, you'll ease your stress if you give yourself extra wiggle room in your schedule, whether traveling by train, plane or automobile. Arrive at the airport 75 minutes prior to departure for domestic flights and three hours before international flights.
11. Know your emergency contacts. In addition to contact information for next of kin or a close friend when traveling internationally, bring the contact information for the nearest U.S. Embassy or Consulate at your overseas destination.
12. Put your travel agent on speed dial. Bring the email and cell phone number of your travel agent with you, and provide your travel agent with your personal contact information, as well as pertinent health and travel insurance information. Your travel agent can rearrange your itinerary should you decide to extend your trip, or if there's an emergency.
"Travel Better" with Travel Leaders. To become a part of Travel Leaders, call 877-404-4172 or visit www.jointravelleaders.com. Visit Travelleaders.com to find the agency or travel agent to best suit your needs, or call 800-335-TRIP (8747).
Travel Leaders is transforming travel with a new name that boldly embodies our commitment to our vacation and business travel clients via a progressive approach toward each unique travel experience. As one of America's top ten-ranked travel companies, Travel Leaders has assisted millions of travelers through our strong roots – the former Carlson Wagonlit Travel Associates, TraveLeaders and Tzell Travel Group joined together in 2008 to form one of the industry's fastest-growing and robust networks of travel agents. Travel Leaders Franchise Group can trace its beginnings to 1984 as the Carlson franchise system "Ask Mr. Foster Travel," which itself was North America's first travel agency chain established in 1888.
For more information, visit Travelleaders.com or www.jointravelleaders.com