Houston Business Leader Champions the Fight to Conquer Arthritis
Walk to Cure Arthritis Houston on May 16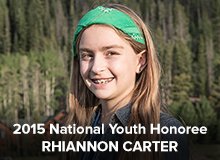 HOUSTON (May 11, 2015) – The Walk to Cure Arthritis is the Arthritis Foundation's nationwide signature annual fundraising event that unites communities across the country to put an end to arthritis. The 2015 Walk to Cure Arthritis Houston will take place Saturday, May 16 at Buffalo Bayou Trail/Fish Plaza across from the Wortham Theater Center in downtown Houston. The event features three-mile and one-mile courses, arthritis information and fun activities for the entire family. Walk participants are also encouraged to bring their dogs. Event day registration starts at 7:30 a.m. and the Walk begins at 9:00 a.m.
This year's Walk to Cure Arthritis Houston fundraising goal is $275,000. Funds raised through the event support Arthritis Foundation programs, research, and advocacy initiatives to help people live better today, while finding a cure for the number one cause of disability in the United States tomorrow.
To this end, Celltex Therapeutics Corporation has generously agreed to champion the fight to cure arthritis as the Walk to Cure Arthritis Houston Local Presenting Sponsor. Celltex is a Houston-based biotechnology company initiating breakthroughs in regenerative medicine, specifically in the autologous (one's own) stem cell field, to effectively improve the quality of life for those suffering from injuries or vascular, autoimmune and degenerative diseases. Celltex uses proprietary technology to separate, culture and store hundreds of millions of an individual's own adult mesenchymal stem cells (MSCs) for use in regenerative therapy.
"Celltex is proud to support the Walk to Cure Arthritis Houston both as Local Presenting Sponsor and with our own employee and family Walk team," says Celltex CEO, David Eller. "Every year, the Walk presents an opportunity for our community of businesses and families alike to walk together to raise awareness and bring us closer to a cure for this painful and debilitating disease."
Arthritis is a crippling disease that costs the U.S. economy $156 billion dollars a year, and it is a more frequent cause of activity limitation than heart disease, cancer or diabetes. The disease impacts more than 50 million adults and 300,000 children – or approximately 22 percent of the United States population. In Texas there are 3.6 million adults and 25,000 children suffering from arthritis. In Houston alone, more than 900,000 adults and children are living with arthritis.
To learn more and register for the Houston Walk to Cure Arthritis, visit www.walktocurearthritishouston.org or contact Adela Tischina at 713.942.9063.
The Walk to Cure Arthritis is nationally presented by Amgen, Massage Envy Spa and Aleve. Local sponsors of the Houston Walk include: Local Presenting Sponsor, Celltex Therapeutics Corporation, Memorial Hermann, Walgreens, Blue Cross Blue Shield of Texas, Bristol-Myers Squibb and others.
About the Arthritis Foundation
The Arthritis Foundation (www.arthritis.org) is the largest and most trusted nonprofit organization dedicated to addressing the needs and challenges of those living with arthritis, the nation's leading cause of disability. Since 1948, the Foundation has remained committed to leading groundbreaking research for better treatments and a cure; fighting for patients' access to affordable and effective health care; and providing trusted information and resources to the more than 50 million adults and 300,000 children living with the disease. To learn more about the life-changing work of the Arthritis Foundation in Texas, visit www.arthritis.org/Texas or follow us on Facebook, Twitter and Instagram.