3 Ways to Enjoy Lobster on Date Night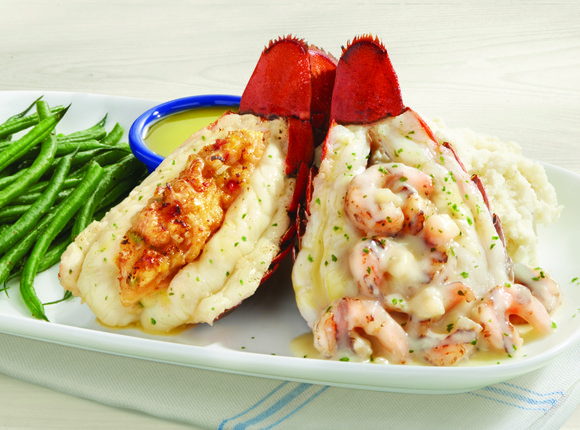 (Family Features) No matter the occasion, everyone is always looking for new ways to wow their significant other with a great night out. For most couples, a delicious meal is the key ingredient to a perfect date night, but deciding where to go and what to eat can be challenging.
On your next evening out, go for the lobster. Lobster is always the perfect choice for a romantic dinner, but sometimes diners are hesitant to order such a hands-on meal when trying to impress their date. If cracking a whole Maine lobster is too messy, there are a variety of other exciting ways to satisfy a lobster craving on date night.
"Lobster is a great choice as part of a date night meal because the meat is so sweet and decadent," said Chef Dustin Hilinski, Executive Chef and Director of Culinary at Red Lobster. "What a lot of people don't know is that there are a number of different ways to prepare it besides whole steamed or a tail on the grill."
When it's time to plan your next romantic night with your date, try lobster in a new way. Here are three delicious ways to enjoy it:
Use Lobster as an Ingredient. Looking for a romantic dish to set the mood? Try lobster in a dip, like a creamy artichoke dip. Or, make lobster a topping for your favorite fresh fish, like tilapia. If pasta is more your style, consider adding lobster meat to your linguini.

Make Lobster the Star of a Seafood Combo. For seafood lovers that like variety, try lobster as part of a combination plate. Pair it with other favorite seafood, like salmon or shrimp - and add a decadent sauce like nutty brown butter.
Put a New Twist on the Tail. A lobster tail is a great way to make lobster the star of the plate. But did you know that you could do more with a tail than just grill it? At Red Lobster's Lobsterfest promotion happening now, try Dueling Lobster Tails, which features a roasted Maine lobster tail topped with tender shrimp in a creamy garlic sauce paired with a golden-baked Maine lobster tail with crab-and-seafood stuffing.

During Red Lobster's Lobsterfest, the biggest and most anticipated promotion of the year, guests can choose from the largest variety of succulent lobster appetizers and entrees ever on the menu. To find a location near you, visit www.redlobster.com.
For more information go to http://www.familyfeatures.com