Council Member Larry Green Demolishes Westbury Centerette Commercial Center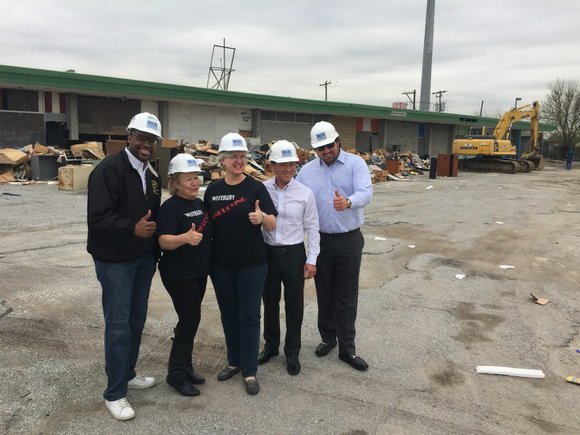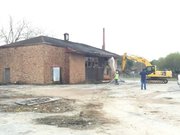 Houston TX -- Houston City Council Member Larry V. Green, representing Council District K, is poised to demolish the Westbury Centerette commercial center on Monday, March 16, 2015. The property is located at 5310 West Bellfort Ave., 77096 within the Westbury subdivision. The demolition is scheduled for 10:00 a.m.
Promoting public safety and enhancing the quality of life for residents are top priorities for Council Member Green. One way to accomplish this is by eliminating blighted, hazardous buildings within District K neighborhoods. In addition, this demolition is part of the District K Klean It Up/Green It Up initiative.
The Klean It Up/Green It Up campaign is an initiative focused on beautifying District K through tree plantings, community clean-ups, an increased focus on recycling, and elimination of blighted structures amongst other green initiatives. The campaign will utilize special events, community partnerships, and a robust social media program to help educate residents on how to make District K a healthier, greener, and more environmentally friendly place to live and raise a family.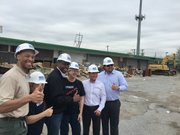 Council Member Green states, "Working with the current owner of the site, I'm thrilled the District K council office was able assist with the demolition of this abandoned commercial strip center. Over the years, this derelict site has detrimentally plagued the Westbury community with unwanted litter and unsightly graffiti. Through continually working with the District K council office, this community's persistence has been heard."

With the demolition of this site, the current owner is in finally negotiations to attract this razed property with a LA Fitness Center. This property will also include a multi-level parking garage that complements the fitness center.

"If the negotiations continue to go as planned, this LA Fitness Center will be the catalyst to attract additional complimentary retail to the West Bellfort and Chimney Rock commercial site," states Council Member Green.
We invite you and the Westbury community to join Council Member Green for this momentous event.
Larry V. Green was inaugurated in Houston City Council in January 2012. Council Member Green serves on a variety of Houston's City Council Committees such as the Budget and Fiscal Affair, Quality of Life, Housing, Sustainable Growth, & Development, Ethics, Elections, & Council Governance, and Transportation, Technology, and Infrastructure Committees. Green earned a Bachelor of Arts degree from the University of Houston, as well as a law degree from Texas Southern University's Thurgood Marshall School of Law. He is licensed to practice law in the State of Texas.
For more information, visit www.houstontx.gov/council/k‎