Current Founder of talent development, project management and business development company "cue the creatives" her roster has included clients & brands such as Big Yellow Dog Music Publishing (Meghan Trainor), Modest! Management (Olly Murs/JLS), Nickelodeon's "How To Rock", GRAMMY® winner Tionne "T-Boz" Watkins', and Golden-era Hip Hop artist and music producer, Kwame'.
In 2014, Conley music supervised SEASONS OF LOVE, an Urban Holiday Romantic Drama EP-ed and starring Taraji P. Henson and recording artists Gladys Knight, Letoya Luckett, Ana Isabelle and Method Man.
Conley is very active in her music community and commonly dubbed "one-to-know" in L.A.'s music scene, advocating for music education, rights awareness, talent development and creative partnerships.
Currently serving her second term as a L.A. Chapter Governor at The Recording Academy® Conley participates on GRAMMY® Award Screening Committees and most proudly in leadership as the founding Chair of the LA Chapter Board Foundations Committee which integrates NARAS Board & L.A. Membership with the initiatives of MusiCares and The Grammy Foundation including Grammy Camp, Grammy in the Schools and the Music Educator Award.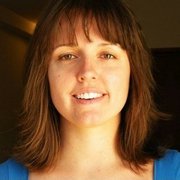 Emily White
Co-Founder
Whitesmith Entertainment & Dreamfuel
Emily White is the co-founder of Dreamfuel, the premiere crowdfunding platform for athletes, teams, and sports organizations. As a leader in the Entertainment industry, White is applies proven techniques of a direct-to-consumer field to sports; where the concept is fresh and growing. As a Division I scholarship athlete, White brings personal and professional experience into a company that is thriving, helping athletes with new revenue and marketing capabilities day in and day out. As a partner at Whitesmith Entertainment she has quickly grown to be a leader in athlete management for Olympic swimmers. In the past month alone she has been flown to Australia, Rio de Janeiro and Southern California to enhance experiences at major international sporting events. Intertwined with White's background developing artists, such as Amanda Palmer and The Dresden Dolls, Dreamfuel has taken off in the span of only a few months; with much more to come.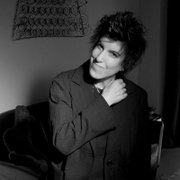 Allison Shaw
incroud
Shaw started her music career as a DJ for mainstream rock format station 94 Rock in Albuquerque. Allison also was a writer for VH1/MTV online from 1998-2002. In 2004 Shaw started nationally distributed Hyperactive Music Magazine and the Hyperfestival and Conference in New Mexico. Shaw has interviewed over 1000 performers from Elton John to Tina Turner to Lenny Kravitz and Green Day. In 2007 Allison was the Executive Director for the Santa Fe Muzik Fest which had bands like Public Enemy, Wu Tang Clan, The Fray, and many more,. Allison helped create awareness and built relations for the music.us/.music brand, going around the world educating people on the .music extension that will be available in 2013. Shaw was the Director Of Operations for Listen Records/Sony owned by Television personality Rachael Ray, and is one the Event Producers and talent bookers for Rachael Ray's Feedback parties at SXSW.
Currently Allison took a full time executive position with music technology app incroud. Shaw is the Director Of Event Strategy.
Allison also did music supervision on her first feature film directed by Superbowl winner Simeon Rice.
Allison holds a seat on the New Mexico Music Commission and also owns Manic Monkee Mgmt and Brand Development , which manages bands and producers and does marketing campaigns and consulting and brand alignment for all kinds of brands, produces events and sponsorships. Shaw is also a Co-Founder of The Quantum Collective that produced the first Amazon appearance at SXSW party held at the flagship Whole Foods and has an annual party during SXSW each year which has included The Lumineers, Imagine Dragons, A Great Big World, Lisa Marie Presley, Suzanna Vega, Matisyahu, Mary Lambert, Capitol Cities, Rick Springfield, Kenny Loggins, ZZ Ward, The Wild Feathers, and many more. Allison is also on the Board of Directors for Non Profit music charity Sweet Relief. Shaw currently heads up all Brand Development for Rock And Roll Hall Of Fame Inductee
Details
Access:Music Badge, Platinum Badge, Artist Wristband
Type: Solo / Dual / Panel
Theme: How To/DIY
Tags: Advice & Networking
For more information go to http://schedule.sxsw.com/2015/events/event_MP991188