Brownstone Singer Charmayne Maxwell Dies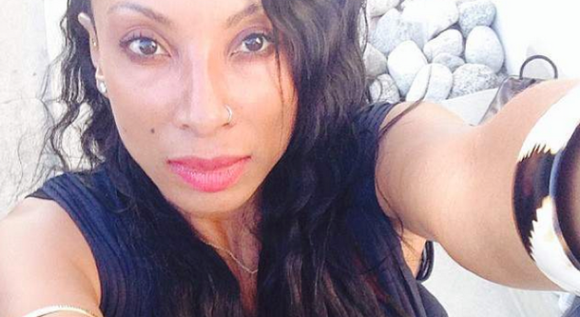 Brownstone singer Charmayne "Maxee" Maxwell has died in what looks to be a freak accident.
The singer reportedly suffered a fatal fall on Saturday. TMZ is reporting that it appears Maxwell had fallen and cut her neck on glass … she was bleeding profusely, but still had a pulse. Her partner, producer Carsten Soulshock called 911, and paramedics transported her to Cedars Sinai Hospital … but she had lost too much blood. We're told she died on the way to the hospital. She was 46.
Although a BET.com report suggests it could have been a suicide, her brother, Brandon Maxwell, is vehemently denying rumors that his sister hinted at killing herself on Twitter before her death.
"People are so dumb. This is actually BS…" he tweeted, with a link to a blog post alleging Maxwell posted a suicide note. He also wrote, "Bad things happen to the most innocent people. My sister died in the most terrible way and I'm in so much pain right now."
Friends of the singer, known affectionately as "Maxee," have been reacting to the tragic news on social media. Teisha Brown, Maxwell's fellow Brownstone member, wrote, "I just need to be by you 1 more time on stage MAX!"
There has been no comment from Brownstone's Nicci Gilbert, who was one of the creators of R&B Divas and appeared on the show. We've been told that she is too distraught to speak at this time.
At one point was signed to Michael Jackson's MJJ label. One of their biggest hits was 1995's "If You Love Me" which garnered the group a Billboard Music Award and a Grammy nomination.
Maxwell is survived by her partner, Danish music producer Carsten Soulshock and a son.
For more information go to http://www.blackamericaweb.com