Houston Mayor Annise Parker Proclaims June 19 "Houston's Sesquicentennial Juneteenth Celebration Day"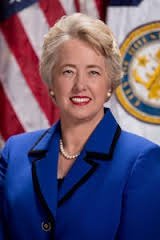 Houston mayor Annise Parker will proclaim Friday, June 19 "Houston's Sesquicentennial Juneteenth Celebration Day" at Miller Outdoor Theatre. Located at 6000 Hermann Park Drive, Houston, TX 77030, Miller Outdoor Theatre is the city's largest public amphitheater. The free event begins at 7pm. Information is available at: www.june19.org
Text of the mayor's proclamation follows:
Juneteenth commemorates the Emancipation Proclamation of 1863 and celebrates the end of slavery that resulted in 1865.
June 19, 2015 marks the sesquicentennial of the occasion on June 19, 1865, at the end of the American Civil War, when Major General Gordon Grainger made the historic announcement in Galveston, Texas, the third in a series of General Orders, proclaiming ?all slaves are free.?
As one of the most significant historic events in Southeast Texas, Juneteenth has been commemorated in Houston every year for 150 years since that landmark human rights event.
Juneteenth is celebrated by honoring the highest caliber of talent and achievement in the African American community. It has been an important forum for traditional African American music of the Gulf Coast and it has played a significant role in sustaining Blues, Jazz, Gospel and Zydeco music by inspiring community members to congregate in Houston parks for the celebration of freedom.
Like the Juneteenth festivals of decades past, Houston's Sesquicentennial Juneteenth Celebration at Miller Outdoor Theatre presents legendary Houston artists in Blues and Soul music, Jewel Brown and Trudy Lynn, along with many rising stars in African American music and culture.
On this sesquicentennial anniversary of Juneteenth, by presenting legendary artists who have performed with the most significant legacies in American music, including Louis Armstrong and Albert Collins, Houston's Juneteenth Celebration is preserving and promoting excellence in arts and education, positive community relations, aspirations for the best quality of life, and appreciation for freedom for generations to come.
Therefore I, Annise D. Parker, Mayor of the City of Houston, on the occasion of Houston's Juneteenth Celebration, proclaim June 19, 2015 as
Houston's Sesquicentennial Juneteenth Celebration Day
For more information, visit www.june19.org