Bruce Springsteen Surprises Jersey Shore Bar with Concert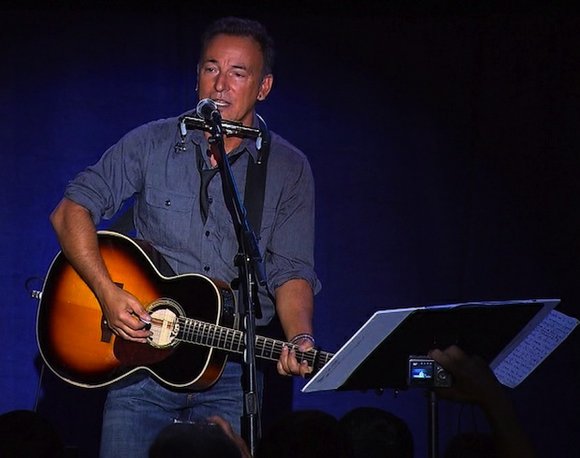 By Kevin Conlon
CNN
(CNN) -- When the boss shows up unannounced at the bar, it can ruin your evening.
But when that boss is the Boss, as in Bruce Springsteen, that's another matter.
Springsteen crashed a Saturday night show in Asbury Park, New Jersey, surprising both patrons and the club owner. The Jersey boy jumped on stage around 10:30 p.m. and delighted the crowd with such classics as "Darkness on the Edge of Town," "Because The Night," and "The Promised Land," Wonder Bar owner Debbie DeLisa said.
"It was thrilling," said DeLisa. "It was a magical night."
The set continued past midnight as Springsteen performed 15 songs with the scheduled act, Joe Grushecky and the Houserockers, playing backup.
Grushecky and Springsteen previously worked together, DeLisa said.
Word spread fast thanks to social media and the crowd inside and outside the Ocean Avenue club swelled.
"Even the whole street got completely packed with people," said DeLisa. "It was insane."
Springsteen, who grew up in nearby Freehold, launched his career decades ago in dives and music halls of Asbury Park, a blue-collar shore town representing the center of orbit for the hardscrabble Jersey ethos espoused in his music.
"He's so Asbury Park," said DeLisa. "He's just a regular guy."
He was known to play unannounced shows at the nearby Stone Pony throughout his career, but it had been years since he did anything like that, DeLisa said.
Nevertheless, when Springsteen is home in Jersey, "you never know," said DeLisa. "We just cross our fingers and hope."
For more information, visit cnn.com