Has Apple peaked?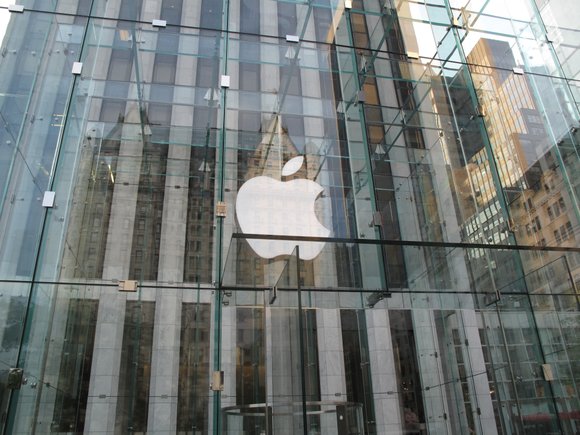 NEW YORK (CNNMoney) -- Apple's stock appears to have a worm in it.
Shares are down about 9% from the all-time high they hit in April.
They even entered iCorrection status -- a dip of more than 10% from their peak -- on Thursday before bouncing back Friday.
Is this pullback a sign that Apple's best days are behind it? Or is it a massive buying opportunity?
Here are five pros and cons for the world's most valuable company.
Running with the iBulls
Apple is a great bargain. Apple is still one of the cheapest technology stocks out there. Activist investor Carl Icahn has continued to tout Apple as a 'no-brainer" investment because of this. He thinks it can more than double -- which would make Apple worth more than $1 trillion.
Shares trade for just 12 times earnings estimates for its next fiscal year. That's a big discount to its top rivals. Microsoft and Google are valued at 17 times next year's earnings forecasts.
Apple is rewarding shareholders. The company has $193.5 billion in cash -- and it is using a chunk of it to buy back $140 billion in stock -- which winds up boosting earnings per share.
Apple also pays an annual dividend of $2.08 a share. That works out to a yield of 1.7% -- impressive in this low interest rate environment.
Earnings should be spectacular. Apple will report its latest quarterly results on July 21. Wall Street is expecting profits to increase nearly 40% from a year ago while sales should be up more than 30%.
That's much better than both the broader market and the tech sector. Analysts are predicting that earnings for the S&P 500 will fall nearly 4.5% while tech earnings will merely be flat.
Macs are growing. PCs are not. Macs are still an important part of Apple's business. Mac sales actually topped iPad revenue in Apple's last quarter.
And tech research firm IDC reported Thursday that Apple's global market share of the computer market rose 16% in the second quarter. Apple is the fourth largest maker of computers. The market share for the top three -- Lenovo, HP and Dell -- all fell.
Samsung is not Apple. The South Korean tech giant recently warned that its second quarter profits will be down from last year. The main culprit? Weak sales of its new Galaxy S6 smartphone.
Apple's iPhone 6 and 6 Plus phones came out last September -- eons ago in the rapidly moving world of consumer gadgets. But it looks like Samsung hasn't been able to slow Apple's momentum. Analysts are expecting iPhone revenue to be up nearly 50% from last year.
Reasons to be nervous
China. The massive stock market plunge in China could be a sign that the Chinese economy is slowing down more dramatically than experts had anticipated. If that's the case, that's bad news for Apple.
The company generated nearly 30% of its overall sales in its last quarter from China. And China is, by far, Apple's highest growth market. What's more, Apple faces a tough challenge from upstart smarthpone market Xiaomi.