How to Teach Girls to Be Confident #LikeAGirl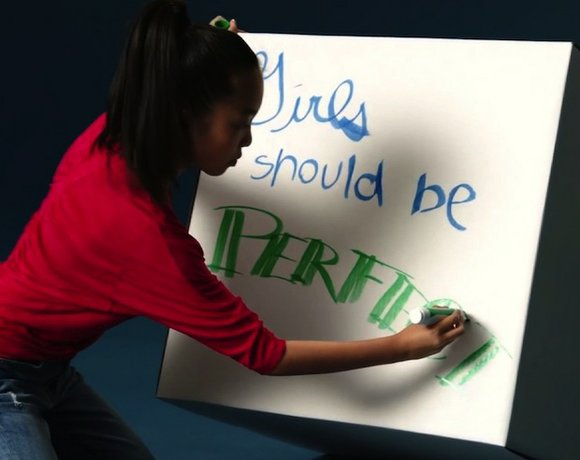 By Kelly Wallace
CNN
(CNN) -- When my first daughter was born nine years ago, I created a short lullaby, which ends with me singing, "How did I get so lucky to have such a beautiful little girl?"
As that little girl has gotten older, I've tweaked the song, incorporating a range of adjectives in place of "beautiful."
It's become a bit of a game: How many empowering words can I come up with every time I sing the song? Daring, adventurous, brave, curious, passionate, compassionate, funny, determined, spirited, worldly, outgoing, inquisitive, and the list goes on.
I knew the words we used for and around our girls were important, but I'm not sure I realized just how important until I attended a recent summit focusing on what can be done to raise our girls' confidence -- confidence that we have learned dramatically plummets during puberty.
The summit was sponsored by Always, the maker of sanitary pads, which is hoping to capitalize on the viral success of the #LikeAGirl video it unveiled last year, which has been viewed a staggering 90 million times worldwide.
The brand -- through a newly released video, a school curriculum and a partnership with TED, the organization behind the widely popular talks about big ideas -- hopes to not just raise awareness about how confidence declines during puberty for girls but to put the focus on what can be done to encourage and educate our girls to believe they can do anything.
"We all have a great role to play in this and to really make girls feel unstoppable," said Michele Baeten, global associate brand director for Always.
In the new video, which has been seen more than 4.4 million times in just two days, girls are asked how often they've been told that they couldn't do something because of their gender.
"All the time. It's a constant," says one girl. Another says, "People think that girls are supposed to be all happy and 'la-dee-da.' "
Then, the director, award-winning documentarian Lauren Greenfield, asks them to write on large white boxes some of the limitations they've heard because they are girls.
They write everything from "Girls should be perfect" to "Girls aren't strong" to "Can't be a sports broadcaster."
We hear from older girls, who have gone through puberty, about how what they heard led them to start holding back and not try things.
"I quit trumpet; I quit basketball; I quit wrestling," one girl says.
Smashing the limitations
And then comes the moment that makes me want to cheer every time I watch the video. Greenfield asks the girls what they want to do with the boxes they've written on, and we see girls kicking and smashing them, knocking them over and, in one case, standing tall on top of a box with a big X over the words "Can't be brave."
"The boxes the girls wrote on ... took on this unexpected emotional meaning," said Greenfield, who interviewed more than 100 girls of various ages and backgrounds for the project (and who happens to be a friend of my husband's and mine).