What's Trending in Fashion for Spring 2015?
Jo-Carolyn Goode | 1/20/2015, 8:48 a.m. | Updated on 1/20/2015, 8:48 a.m.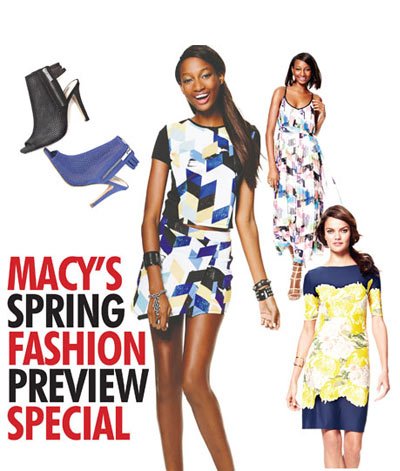 When the winds turn warmer and the flowers begin to bloom that could only mean that spring is coming soon. Put away your coats, sweaters, and boots and break out your sandals, tanks, and shorts. Get ready for spring fashion by knowing what's gracing the runways from fame designers. Houston Style Magazine speaks with image consultant and Style On Demand owner Andrea Bonner about what's trending for spring fashion in 2015.
Trend #1 – Gingham
Don't let your mind sway to the tablecloths that lined the tables at your company's last barbecue picnic because gingham done in the right way can be fabulous. It doesn't matter what color or the size of the square Gingham will be huge this spring. "You saw it on the runways. Everybody from Oscar de la Renta to Michael Kors, tons of designers showed Gingham," said Bonner. Designers got really creative with it mixing it with other prints and solids. Gingham is a fun way to welcome spring into your wardrobe.
Trend #2 – Florals
"Floral is kind of always in for some people," said Bonner. But this is one trend that you should tread lightly with. If florals are overdone it can turn into a fashion disaster very quickly. Bonner's advice is to not go head-to-toe floral but to break it up by mixing it with solids to showcase the fabric best.
Trend #3 – Crop Tops
Probably one of the most debatable fashion trends as women of young and old will sport this trend this spring. The key to pulling off the crop top is wearing it in the proper way at the right occasion. "Anybody can wear a crop top as long as its age appropriate," states Bonner. Twenty somethings need to really be mindful of the settings in which they are wearing crop tops. While older women who want to embrace the trend but think they are a little too old to show their stomach can wear a crop top with a high waist skirt or pants.
Trend #4 Sheer
When done tastefully, this trend can be really elegant. Wearing a skirt where the top of it is regular fabric and the bottom layer is sheer is way to make this trend appropriate for the workplace. Even the casual sheer sleeves is another option. Less is definitely best with this trend.
Trend #5 Flats and Sneakers
While high heels will never go out of style, flats and sneakers are all the rage this spring. Bonner said it has become more accessible for people to wear flats and cute designs for the spring. An example of a great sneaker that Bonner loves are the ones from Nike ID because they allow the customer to customized their next shoe with their own design.
Trend #6 Denim
Denim is an American classic that gets upgraded for 2015. Besides the various washes denim comes in, designers are getting more creative with denim with a variety of embellishments and designs. "They are putting things like pearls and other kinds of little adornments on jeans to jazz it up a little bit for the spring," said Bonner.
Although it is great to be on trend, Bonner warns don't over do it. "Every trend is not for everybody," she cautions. Her recommendation is not to fill your closets with trends but with classics. Go back to the basics and get the staples like your standard black dress. Then every season incorporate one to two of the season's hottest trends into your wardrobe. That way you are on trend but your wardrobe is always in style.
Another piece of advice is if you don't love it then don't buy it. Plus buy things that will last you more than one season. "I like to be able to wear my stuff more than one time," said Bonner. "That will help you establish a really well edited closet and wardrobe going forward."
There you have it fashionistas. Stay on top of what's trending in fashion by keeping up with Andrea Bonner online at www.StyleOnDemand.com and follow her Twitter and Instagram @StyleOnDemand.