PV Trail Riders Welcomes HSLR CEO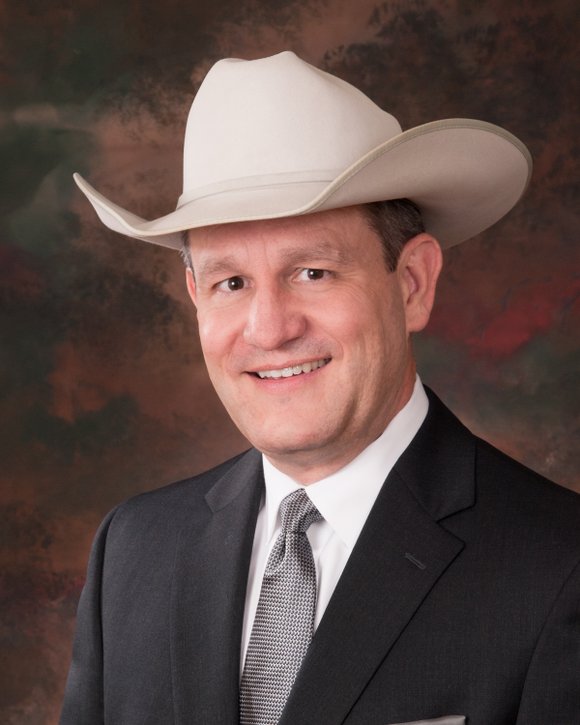 Prairie View, TX (February 7, 2015) - Joel Cowley, CEO, of the Houston Livestock Show and Rodeo (HLSR) was on hand to speak to a group of participants at the Prairie View Trail Riders Association's (PVTRA) 8th Annual Wagon Inspection and Safety Workshop. Mr. Cowley spoke of PVTRA's rich tradition within the HLSR family and welcomed their participation in Houston's upcoming Rodeo Parade which will take place downtown Houston, TX on Saturday, February 7, 2015. The HLSR Educational Program recently approved a $100,000 grant to support Prairie View A&M University's Careers in the Agriculture Pre- College Program.
The half day workshop seeks to prepare riders for safety issues that may be encountered on the trail. Cooperative Extension Agents from the university, Fort Bend, Washington, and Waller counties presented topics covering Generator Safety, Carbon Monoxide Poisoning, Trailer/RV Maintenance, Food Safety, Equine Emergencies, and the Proper Use of Fire Extinguishers.
This year's trail ride will assemble in Hempstead, TX on Friday, February 20, 2015 at 8:00AM with a "Show & Tell" at the Hempstead Elementary School. The trail will travel approximately 17 miles per day until it reaches Memorial Park in Houston, TX in preparation for the Annual HLSR Parade. For more information or photos contact, 281-235-5426 or email Ldbrown225@gmail.com
For more information, visit www.pvamu.edu