40 reasons why 'Saturday Night Live' is still awesome at 40
Willie Grace | 2/13/2015, 12:13 p.m. | Updated on 2/13/2015, 12:13 p.m.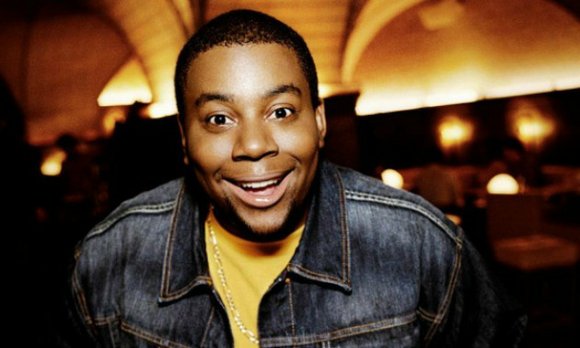 (CNN) -- On October 11, 1975, "Saturday Night Live" was first beamed into living rooms.
It wasn't called "Saturday Night Live" then. It was "NBC's Saturday Night," because there was another "Saturday Night Live," hosted by Howard Cosell, over on ABC. And its Not Ready for Prime Time Players -- seven youthful comic veterans of theatrical and improvisational troupes -- were known only to those who may have seen performances of Second City (both its Chicago and Toronto versions) or "National Lampoon's Lemmings."
Almost 40 years later, the show is an institution: its players celebrated, its catchphrases ubiquitous, its very name synonymous with the comedy big leagues.
The show is celebrating with a 40th-anniversary special on Sunday, February 15 -- and here, we celebrate "SNL's" landmark contributions to pop culture. There are at least 40 of them, after all.
"Live"
From the beginning, "SNL" was both cutting-edge comedy and a throwback to TV's golden era. The show aired live: no retakes, no second chances. Though there's plenty of taped material -- and an occasional delay in case of profanity -- it still airs live today.
"From New York"
Also like those golden age shows, it airs from New York. When "SNL" started, the Big Apple was a TV backwater, home of soap operas, news operations and little else. Today, a number of network shows shoot in Gotham, and even talk shows have come back to town.
"It's Saturday Night!"
Before "Saturday Night Live," late Saturday night was home to old movies, reruns and local programming. The show not only made the slot a network profit center, it helped bring in a youthful audience, which it still does today.
Studio 8H, 30 Rockefeller Center
When it was built in the early '30s, 8H was the largest studio in the world, home to Arturo Toscanini's orchestral radio broadcasts. The NBC studio has been the home of "SNL" since the beginning.
The Not Ready for Prime Time Players
The show's first cast: Dan Aykroyd, John Belushi, Chevy Chase, Jane Curtin, Garrett Morris, Laraine Newman and Gilda Radner. The show has had more than 130 performers in the years since.
Lorne Michaels
Except for five seasons in the early '80s, the show's creator and executive producer, a Canadian native and former "Laugh-In" writer, has been in charge for all of the show's 40 seasons.
Dave Wilson
"SNL's" original director for most of its first 20 seasons. He set the tone for the show and was game enough to take part in the occasional sketch.
Don Pardo
The longtime NBC announcer introduced the first cast -- and pretty much every one after that. All told, Pardo announced for 38 of the show's first 39 seasons. He died in August at 96. Darrell Hammond, "SNL's" longest-serving cast member, has taken his place.
Eugene Lee, Franne Lee and Akira Yoshimura
The Lees and Yoshimura created the show's look; in fact, Eugene Lee, who's also won several Tonys, has been "SNL's" production designer for the entire run. For his part, Yoshimura has connections to several other NBC shows, including "Today," "Late Night With Jimmy Fallon" and "Star Trek." Well, at least the "SNL" parodies, in which he played Sulu.