Bush to make first New Hampshire trip
Willie Grace | 2/12/2015, 6:13 p.m. | Updated on 2/12/2015, 6:13 p.m.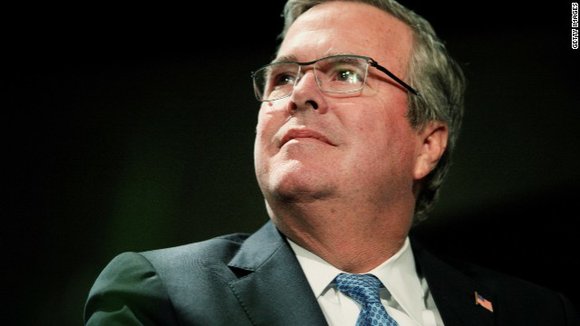 (CNN) -- Jeb Bush is heading to New Hampshire next month, making his first stop this year in the first-in-the-nation presidential primary state and rolling through on the same day as Wisconsin Gov. Scott Walker.
Bush's spokeswoman, Kristy Campbell, confirmed the former Florida governor will head to the Granite State on March 13-14 but didn't specify what he'd be doing there.
Walker, who's also gearing up for a potential presidential bid, is scheduled to speak at a grassroots training and rally for the New Hampshire GOP on Saturday, March 14.
Bush, in a Bloomberg/Saint Anselm poll of likely New Hampshire GOP voters, narrowly leads a crowded potential Republican presidential field at 16%, with Walker (12%) and Sen. Rand Paul (13%) following close behind.
In 2000, Bush's brother, George W. Bush, lost the New Hampshire primary shortly after winning the Iowa caucuses. It was the reverse for their father, George H.W. Bush, who in 1988 lost Iowa but won in New Hampshire.
Bush's political action committee, Right to Rise, also added added New Hampshire's Rich Killion as a senior adviser. Killion previously helped advise 2012 Republican presidential nominee Mitt Romney's New Hampshire campaign in 2008 and Tim Pawlenty's short-lived campaign in 2012.
"Rich's counsel will be critical to Gov. Bush as he outlines his vision for the future of our country and travels across America in support of conservative candidates and causes," Campbell said in a statement.
The Boston Globe first reported Bush's upcoming trip, as well as his hire of Killion.
A week before he heads to New Hampshire, Bush makes his first stop in Iowa, the state that traditionally goes first in the nominating contest with its caucus system. Bush spoke in South Carolina, the first in the South primary, in December when he gave a commencement address to graduates at the University of South Carolina.
For more information go to http://www.cnn.com