Thirteen Year Old Girl Earns Spot as Linebacker on School's Football Team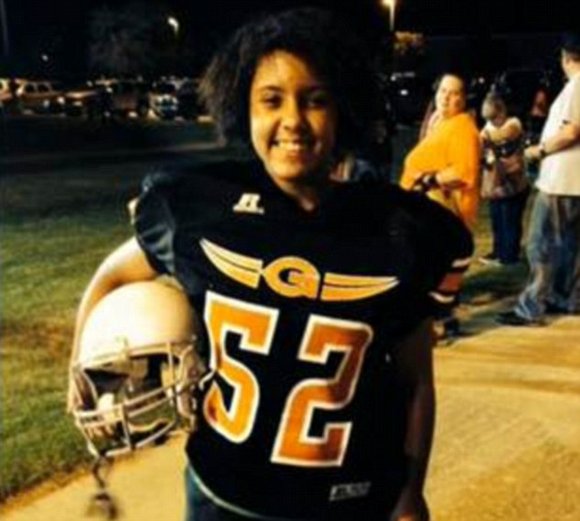 GLADEWATER, TX - A 13-year-old Texas girl didn't want to be a cheerleader, like her twin sister. Instead, she wanted to play football with the boys.
Paige Smith showed her grit and determination by landing a spot as a linebacker on her middle school's football team.
"It shows me I can do anything I please or what I want without anyone stopping me," she said.
"She's not a punter, she's not a kicker, she's a linebacker," said Paige's mother Rhonda Smith. "My daughter is a linebacker."
Paige wasn't immediately accepted on the team. In sixth grade, the coaches told her it was impossible. But her eighth grade year, Paige showed up to football camp in full pads and surprised everyone.
"This is my 24th year coaching and I've never had a girl play," said Gladewater Middle School Coach Scott Clower.
More at ABCnews.com