Laz Alonso on New Series 'The Mysteries of Laura'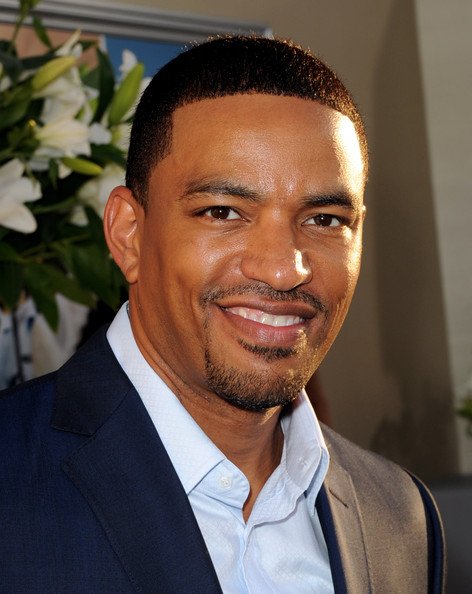 In the upcoming series premiere of The Mysteries of Laura, directed by McG and starring Debra Messing, Josh Lucas and Laz Alonso, the-comedy drama focuses on its title character – a working mom raising twin boys and dealing with a husband (Lucas) who is reluctant to sign divorce papers. In this one-hour cop-comedy, Detective Laura Diamond (Messing) aims to solve homicides alongside her partner, Detective Billy Soto played by Breakout Kings alum Laz Alonso.
Alonso, who recently starred in NBC's short-lived "Deception" co-starring actress Meagan Good, spoke with Houston Style Magazine about his role in the new series.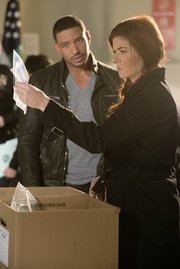 Houston Style Magazine: Tell us about The Mysteries of Laura. What can we expect from the show?
Laz Alonso: Well, yes, it is a fun show. I always want to start off letting people know that it is a fun show. Yes, it is considered a one hour cop drama on television but what makes it different from a lot of the other cop dramas is that it's funny – situations, things happen unexpectedly that will make you laugh. We never take ourselves too seriously (the characters] and even the criminals, yes they've done serious things but the way it transpires- it leaves a lot of room for comedy.
HSM: Your character, Billy Soto, can you tell us about him and his relationship with his partner?
LA: I play Laura Diamond's partner who is played by Debra Messing. We come from two different walks of life but because of the fact that we have different experiences, we make a good set as partners. She brings things to the equation such as being a single mom and having certain empathy to those when we're working on a case. From that standpoint she brings a certain sensibility that my character naturally doesn't and my character brings a certain sensibility that her character doesn't. So putting us together is kind of like a match made in Heaven. My character is the one that she fends to sometimes, in a comedic way.
HSM: In the show do we catch a glimpse of your (Detective Soto) background, personal life?
LA: Yes, in spurts. The case is always the main thing that we're focused on but in pieces you do see what he [Detective Soto] does when not working on cases. But the main focus of the show is to watch is each week solve a homicide case.
HSM: How did you prep for the role?
LA: Well, we definitely spent a lot of time with NYPD, the detectives – homicide detectives in their unit. We did ride-a-longs with the detectives. We also had a technical advisor on set. We had a lot of references that we used to kind of see how they moved. At the end of the day, all you can absorb is what you witness and what you learn through our personal research with the officers themselves.

HSM: Your character on this show is of Afro-Cuban descent, which mirrors your real life as well. Is this highlighted in the show?
LA: Oh yeah, There are a lot of moments where he gets to interact with Latin people in his own language. There are moments where certain things take place in a more Latin environment where he gets to shine and show that he has comfort in that environment. There are moments when you get to see the Latin side of Billy and the Lain side of New York. I think it's important to highlight just because New York is such a cultural melting pot.
HSM: Where and when can our readers tune in to watch you on your new show?
LA: Tune in to NBC on Wednesday nights at 8pm. The official start of the season is September 24th but I heard they're gonna sneak peek the pilot episode on September 17th.

For more information on the Mysteries of Laura, visit www.nbc.com
To read more about Laz Alonso, visit IMDb.com