The Style List: Ten Things to Do After Labor Day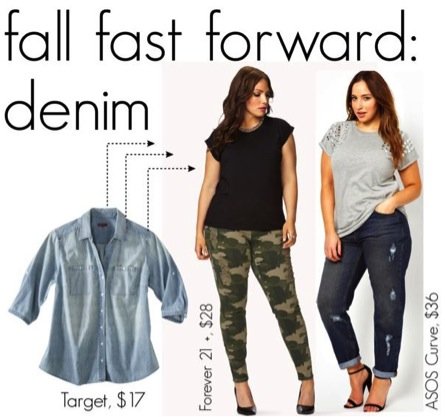 By Sharon Mosley
Say goodbye to flip flops and floaties and hello to hoodies and hayrides. Start thinking about falling into a new season headfirst with a to-do list that puts you in the mood to renew your fashion spirit. Here's a list to get you started on a new season:
— One. First, clean out your closet. Hopefully, this will not take you weeks and weeks. But if you make it a habit at the beginning of each new season to take inventory of your wardrobe and get organized, then when the next season rolls around, you may only need to adjust a few things. And we all know the drill for cleaning out your closet: Make four piles — keepers, repairs, donations and clothes to be tossed. One of my best inspirations is buying new black non-slip hangers for all my clothes. Voila! My closet looked better instantly!
— Two. Pick up a fall fashion magazine. The September issues are out, and they are a treasure trove of information about all things fashion. They may weigh a ton, but even if you only pick one of your favorites and stash it on your bedside table (and feel free to rip out the pages you love), you'll glean a lot of inspiration that will spark a host of ways to update what's already in your closet.
— Three. Which brings us to the next item on your fall "to-do" list: Get ready to shop like you mean it. Set aside at least one afternoon, if not a whole day to get out and look at the new fall merchandise now streaming into stores. It may be tempting to spend a few nights online checking out the trends, but there's nothing like feeling that cashmere tunic sweater up close and personal.
— Four. Trade in your shorts and capris. OK, there may be a few more warm days left, but if you start easing into those tailored jeans and leggings right now, you'll "feel" more like you're dressing for a new season, and your mood is guaranteed to improve as well. You may be tempted to wear that new leather jacket you got on sale at the end of last season, but stick to lighter-weight transition pieces now, knowing that leather weather is not far behind.
— Five. Stock up on basics.
Since the sweaty, sticky months of summer seem to be hard on our clothes, and other basics like T-shirts and under garments, early fall is the perfect time to replenish. Layering is a key component of cool-weather dressing, so stock up on tights, camisoles and white shirts. If you've indulged in a few too many margaritas this summer, you may want to add some shapewear to your list!
— Six. Bring out the boots. Oh, yeah, time to kick up those heels. Now, you may be one of those really gutsy kinds of girls that likes to wear your boots with your cutoffs to the beach (if you are, please take a moment to air them out), but most of us prefer to wait until we don't have to worry about walking around in a sauna bath, to wear our favorite boots.