WTA Finals: Maria Sharapova Loses Again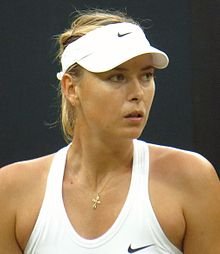 (CNN) -- A day after world No. 1 Serena Williams suffered one of the worst losses of her career at the WTA Finals, second-ranked Maria Sharapova wasn't that much better.
Sharapova's hopes of reaching the semifinals in Singapore -- not to mention overtaking Williams as the year-end No. 1 -- are hanging by a thread following a crushing 6-3 6-2 defeat to Petra Kvitova on Thursday.
Kvitova famously beat Sharapova at Wimbledon in 2011 to open her grand slam account but the Czech had lost five in a row to the U.S.-based Russian.
Sharapova hit six double faults and was broken five times as she fell to 0-2 in the White Group.
Never one for excuses, she refused to blame the result on fatigue two days after Caroline Wozniacki outlasted her in a grueling three-hour contest.
"I don't feel tired," Sharapova told reporters. "I'm happy to be here. I'm happy to be part of this event.
"It's easy to sit here and say, 'Yeah, I'm tired.' But that's not the way I feel or the way that I choose to speak."
Kvitova improved to 1-1 while the resurgent Wozniacki remained a perfect 2-0 after earlier topping Agnieszka Radwanska 7-5 6-3.
Sharapova -- who won her lone year-end title 10 years ago -- must now beat the 1-1 Radwanska on Friday to have any chance of advancing. But even a win won't guarantee a spot in the semifinals.
For Sharapova to become the year-end No. 1, she now has to win the tournament and hope Williams doesn't make the final.
"I still have a match ahead of me, and I will do my best to finish it on a good note," Sharapova said. "That's the only thing I can ask of myself."
Simona Halep routed Williams 6-0 6-2 in the Red Group on Wednesday, prompting the 18-time grand slam winner to say she was "embarrassed" with her performance.
Williams met Eugenie Bouchard later Thursday knowing that a victory over the winless Canadian would most likely see her get through to the last four.
For more information, visit cnn.com.