Why Women Don't Get Raises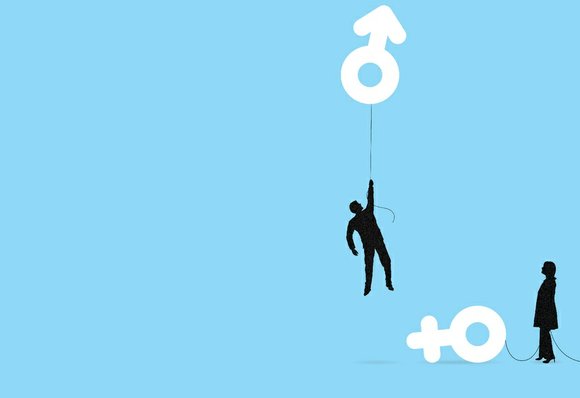 By Martha Pease and Michael Campbell
CNN Editor's note: Martha Pease is CEO of DemandWerks, which advises companies on strategies for growth. Michael Campbell is DemandWerks' chief creative officer. The opinions expressed in this commentary are solely those of the authors.
n American business great CEOs embody their companies. They persuasively connect their companies' brands to the emotions, desires, aspirations and, yes, the fears and challenges of consumers -- men and women alike. Jack Welch of General Electric, Roger Enrico of PepsiCo, Howard Schultz of Starbucks, Steve Jobs of Apple all come to mind.
A great CEO is a company's No. 1 salesperson.
Yet Microsoft CEO Satya Nadella has showed himself as just the opposite, last week whipping up the justified anger of women in the workforce with advice that they should wait patiently for pay raises.
At Thursday's global conference of women in tech, dedicated to the memory of a legendary female computer scientist, Grace Hopper, Nadella -- the first ever male keynote speaker -- was responding to a query on advice for women who are uncomfortable asking for raises and promotions.
He told conferees: "It's not really about asking for the raise, but knowing and having faith that the system will actually give you the right raises as you go along." He later added that such restraint is "good karma. It'll come back because somebody's going to know that's the kind of person that I want to trust."
How could Nadella be so -- putting it charitably -- tone-deaf? At the very least, he was unprepared: A great CEO is always ready to be put on the spot, to answer questions on a tough subject from his corporate vantage point as a powerful leader.
The big stunner for the headlines, however, was that Nadella revealed a remarkable level of insensitivity and ignorance about the huge barriers women face in the workplace. The immediate backlash showed just how out of step he is with the reality faced by a substantial chunk of his workforce talent every day as it tries to advance up the ladder of success at Microsoft.
For women, his comments are a reality check -- a clear sign that even though the general consciousness about women, work and equality is higher than ever, so much remains to be done. More than ever, women need to stand up, be heard and challenge the prevailing attitudes that maintain unequal treatment.
Nadella's company, for example, recently reported dismal statistics on the number of women in its management ranks. Microsoft revealed that while women make up 29% of its total workforce, they are 17% of its leadership -- the lowest among their tech peers, though by a slim margin of 4 percentage points.
The "system" Nadella wants women to depend upon at Microsoft has not been kind. Bethany McLean writes in the November issue of Vanity Fair magazine that it has rested on a leadership culture embodied by Nadella's predecessor, Steve Ballmer, that drove, according to one person interviewed for the article, "sub-optimal human behavior," as well as behavior modeled by both Ballmer and Microsoft founder Bill Gates that had, according to a former executive quoted, "too often crossed the line into abuse."