Is 'professor' who helped with Michael Brown autopsy who he says he is?
Willie Grace | 11/28/2014, 12:27 p.m. | Updated on 11/28/2014, 12:27 p.m.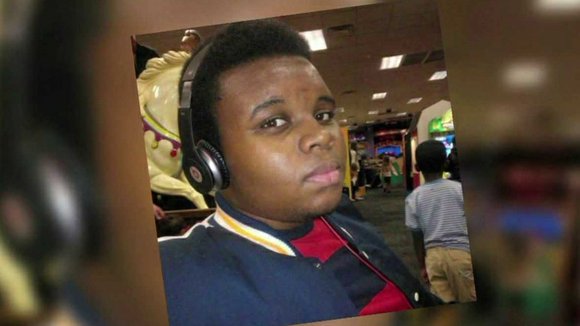 (CNN) -- The last thing an attorney might expect to receive at a deposition is a brain, but that's what the man said he was handing over.
A brain. In a bucket.
Sliding the bucket across the table and opening the lid, the man urged the lawyer, Michael Hodges, to take it. Hodges declined. The deposition continued.
This might have gone down as just on odd moment in Kansas legal history were it not for the fact that about a year later the defendant, Shawn Parcells, ended up playing an instrumental role in the case of Michael Brown, who was fatally shot by a Ferguson, Missouri, police officer in August.
Parcells became an overnight media star in August when he assisted in an autopsy commissioned by Brown's family. He appeared time and again on major media outlets as a forensic pathology expert. He said over the years he's testified in court dozens of times in several states.
But an investigation by CNN that included interviews with attorneys, law enforcement and physicians suggests Parcells isn't the expert he seems to be.
And handing a lawyer a brain in a bucket isn't the only unusual thing he's done.
No signature -- and a suspect set free
In 2012, Parcells Regional Forensic Services was hired by Andrew County, Missouri, to do an autopsy on Robert Forrester, 74, who doctors said died of a brain bleed. Police suspected manslaughter.
Two days before Forrester's death, he told officers that his grandson Bobby Forrester, 23, had hit him in the face and "knocked me the f* out."
Parcells told CNN he performed the autopsy on Forrester without a doctor present.
On the first page of the autopsy report, it states that "this final autopsy report has been reviewed and signed by:" and then underneath there are lines for signatures for Edward R. Friedlander, M.D., a pathologist, and for Parcells.
According to the sheriff's incident report, the county coroner "advised he was contacted by a doctor who advised he did not see this autopsy or sign the report as it was showing he did."
Friedlander declined to discuss the case with CNN.
Parcells said he listed Friedlander by mistake on the first page of the report, and the autopsy report was actually done by Dr. George Vandermark, whose name appears on the next page -- but Vandermark tells CNN he had nothing to do with Forrester's autopsy.
The report was never signed. According to the county, without a valid autopsy report signed by a doctor, a cause of death can't be officially determined and no one can be prosecuted.
Police took Bobby Forrester, who has a history of psychiatric illness, to a hospital for a four-day mental health evaluation. After testing, Bobby Forrester was released from the hospital.
Nine months later, Forrester assaulted his grandmother, who was found lying on the floor bleeding with two swollen black eyes. He's now serving a four-year sentence for assault.