Melissa McCarthy Will Play Tinkerbell, Get The Bizarre Details
Willie Grace | 11/20/2014, 10:41 a.m. | Updated on 11/20/2014, 10:41 a.m.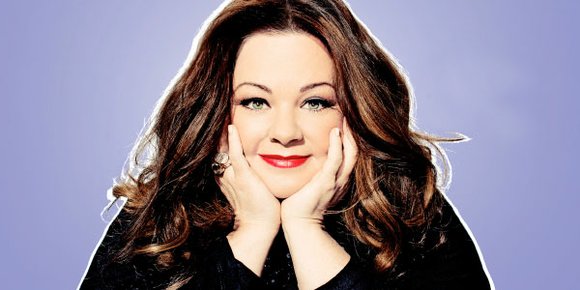 Since she broke through with Bridesmaids, Melissa McCarthy has been tearing it up with comedies like Identity Thief, The Heat, and Tammy. Now the funny lady is going to bring her box office prowess to a new interpretation of Peter Pan's pixie sidekick Tinkerbell.
Deadline reports Fox has bought the rights to make the untitled Tinkerbell project, which will have Melissa McCarthy in the starring role as the iconic and feisty fairy. The comedy will be penned by Nicholas Stoller, the scribe behind such raunchy laffers as Get Him To The Greek and Sex Tape, as well as a co-writer on The Muppets and Muppets Most Wanted. Night at the Museum trilogy helmer Shawn Levy is on board to direct. McCarthy and Levy will both pull double-duty as producers on the project.
You might suspect that like most other incarnations of Tinkerbell tales, McCarthy's version will be animated. Well, that's where you'd be wrong. This vehicle is intended to make the most of McCarthy's star power by going live-action in a comedy-adventure that will offer a "fresh take" on the classic Peter Pan narrative, presumably from Tinkerbell's perspective. Considering the talent who's lining up behind the camera, it seems a safe bet that Fox is eyeing this as a family-friendly release.
This seems a great direction to take Melissa McCarthy's career. Sure, on television she's long been associated with fluffy and family-friendly shows like Gilmore Girls, Samantha Who? and Mike and Molly. But at the movies, her work has been predominantly of the R-rated variety, from Bridesmaids' blue-streak dialogue or the wild sex scene of Identity Thief, to the unapologetic violence and f-bomb dropping of The Heat. I'm all for McCarthy in bawdy comedy, but her easy affability could make for a great kid-friendly film. And admittedly, I'm deeply curious to see what her take on Tinkerbell would look like.
Notably, Melissa McCarthy's isn't the only live-action Tinkerbell movie in development. Back in 2010, Elizabeth Banks was set to headline Tink, a rom-com which had Charlie's Angels director McG attached. In 2012, Banks was still on board and comparing the would-be pic to Will Ferrell's Elf. But since then there's been no news on the project. This could mean McCarthy's Tinkerbell will have a cleared path straight to box office success and the public's hearts.
For more information go to http://www.cinemablend.com