Does text therapy actually work?
Willie Grace | 11/6/2014, 6 a.m. | Updated on 11/6/2014, 6 a.m.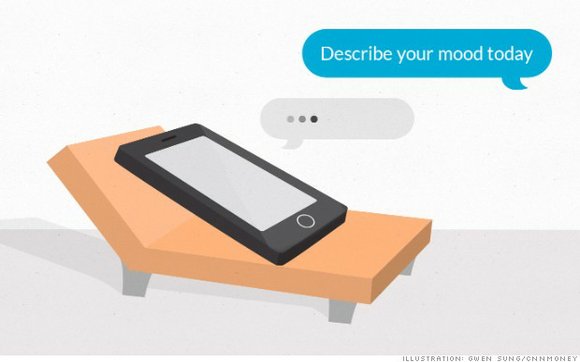 TalkSpace aims to erase those barriers.
"It's like WhatsApp with a therapist," said founder Roni Frank.
The idea isn't new. Lisa Kudrow plays the role of a therapist in her dark comedy series "Web Therapy," which debuted in 2008. Kudrow offers short therapy sessions via webcam and iChat because she doesn't have patience for her clients. (The series has since been picked up by Showtime.)
But according to Columbia University psychological researcher George Nitzburg, online therapy solutions like TalkSpace (which raised $2.5 million in funding in May) are only really effective for a subset of patients. Those with serious addictions or risk-taking tendencies (like self-mutilation or reckless driving) need more treatment than digital therapy can provide.
"Most online or texting therapy forms don't offer crisis counseling or emergency services," said Nitzburg. "In my view, this is missing the mark."
Though I'm undecided about whether I'll resume texting therapy now that my research is done, Nicole did help me step outside my thoughts. In responding to her questions, I not only filled in the blanks for myself, but also shared parts of my past to ultimately get much more awareness about myself and my anxieties than simply texting friends and family would have done.
For more information go to http://www.cnn.com