Maynard's mourners grieve on social media; assisted suicide critics muted
Willie Grace | 11/4/2014, 3:05 p.m. | Updated on 11/4/2014, 3:06 p.m.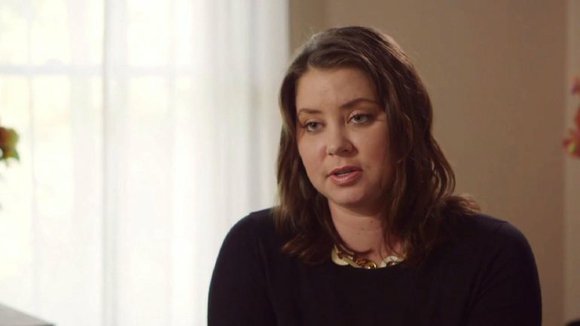 (CNN) -- Mourners flooded social media with messages of grief following the death of Brittany Maynard, who took her own life Saturday in the face of a debilitating brain cancer.
"Happy to see that Brittany Maynard ended her journey in the dignified way she'd hoped to. RIP," tweeted Austin Wintory, typical of the majority of the sentiments.
"I truly believe Brittany had a major purpose in this life," Cathy Reidy of New York wrote in the guest book on Maynard's obituary on Legacy.com. "She shed light on an issue that leaves America thinking."
Criticism after Maynard's death was muted, but people who oppose assisted suicide had made their feelings known earlier.
Maggie Karner, a woman with the same brain cancer, posted an October 29 open letter to Maynard on YouTube.
"All of us are feeling your loss, your pain," Karner said. "Nobody is judging, but people are watching."
Karner compared Maynard to someone standing on a ledge, threatening to jump. Normally, people on the ground urge the person not to jump and remind them of reasons to live, she said..
"What would happen if our society decided to yell to that ledge jumper, 'Yeah, you're right, there isn't a better way. Go ahead,'" Karner asked.
In an article published October 10 on the Federalist website, Karner wrote that Maynard may have wanted to control when she died but "As for my cancer journey, circumstances out of my control are not the worst thing that can happen to me. The worst thing would be losing faith, refusing to trust in God's purpose in my life and trying to grab that control myself."
Karner is scheduled to appear Monday night on CNN's "Erin Burnett OutFront."
Maynard wrote CNN opinion piece
Maynard addressed the issue of choice last month in an opinion piece written for CNN.
"I would not tell anyone else that he or she should choose death with dignity," she said. "My question is: Who has the right to tell me that I don't deserve this choice? That I deserve to suffer for weeks or months in tremendous amounts of physical and emotional pain? Why should anyone have the right to make that choice for me?"
Maynard died Saturday in Oregon, according to an obituary posted on her website.
The pretty, just-married 29-year-old had turned herself into the newest face identified with the assisted suicide movement by talking openly about her plans to die. She left with an upbeat message at the end of the obit.
"It is people who pause to appreciate life and give thanks who are happiest," she wrote in her final message. "If we change our thoughts, we change our world! Love and peace to you all."
Opponents cite religious reasons
People who voiced opposition to assisted suicide often gave religious reasons.
For instance, Pamela Couvrette, who has a painful disease, posted an open letter to Maynard on October 12 on her blog, Guarding the Deposit.
"When I die it will be on His timetable and by His method despite my weak moments when I am hoping that day will come sooner rather than later," wrote Couvrette, who identifies herself as a former atheist.