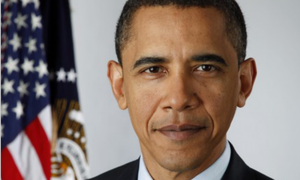 The Hill /// Justin Sink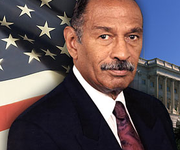 President Obama will support the reelection bid of Rep. John Conyers Jr., the longest-serving African-American member of Congress, despite the Michigan Democrat losing his spot on the ballot.
"The president fully supports Congressman Conyers' reelection, and looks forward to working with him in the next Congress," Democratic National Committee communications director Mo Elleithee said in a statement.
Obama joins a slew of other top Democrats who have rallied around Conyers, who will be forced to mount a write-in campaign to win a 26th term in the House. The Democratic Congressional Campaign Committee and House Minority Leader Nancy Pelosi (D-Calif.) have both pledged support for Conyers in recent days.
Conyers was ruled ineligible for the Democratic primary ballot after his primary opponent, pastor Horace Sheffield III, challenged the validity of signatures submitted by his campaign. The Wayne County clerk ruled more than 1,400 signatures submitted by Conyers as ineligible because they were gathered by individuals who weren't registered voters in Michigan, as required by state law.
Obama and Conyers have had a challenging relationship over the years. In 2011, Conyers memorably called on liberals to march on the White House over a debt deal struck with congressional Republicans.
Despite that criticism, Obama ultimately endorsed Conyers's reelection bid in 2012, providing a boost to the Detroit lawmaker.