Dr. Dre Confirms Apple's $3 Billion Deal With Beats By Dre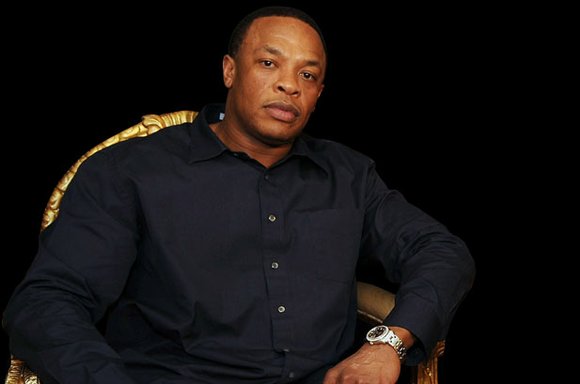 That's the price tag Beats By Dre, the popular headphone line from Dr. Dre & Jimmy Iovine is reportedly going to be sold to Apple for. The move not only is historic in terms of headphones but also because it makes Andre Young, the guy who came straight outta Compton the first billionaire in hip-hop. Not Jay Z, not Diddy, not Birdman.
Dr. Dre.
Analytically, the deal shows how much in the past three years since Apple founder Steve Jobs' death that the hip brand in technology from laptops to phones may slowly be dying a non-creative death. Innovation used to be the name of the game but now they're becoming sort of like Facebook, available to snatch up whatever trendy, popular item exists on the market and bring them under its wing.
If you've visited any Apple store in the last few years, you know Beats products have been flocking inside of there, most of whom have been used to test the sound quality of Apple's latest MacBooks as well as huge displays for the Beats Pill, the original Beats By Dre headphones and more.
Beats also getting bought by Apple signifies one thing - those "Detox Will Never Come Out" T-shirts you can buy from our good friends at Refined Hype? Instant hot sellers. Because this all but confirms Detox is never happening. Not under any circumstance whatsoever.
The closest thing you'll get to it is whenever you buy the iPhone 6 and Apple's usual white earbuds have been replaced by Beats technology.