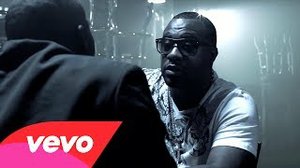 On March 2nd, 2014, TJ Boyce of Houston, TX was spotted at the "Music Game 101" event, located at the Mosaic Bar and Lounge in Houston. Among the attendees was Houston's 3X Billboard Charting Artist Just Brittany, LMG Music Group CEO & Kirko Bangz Manager, D Will, Boneafied Entertainment CEO and Bun B/TJ Boyce Manager, Bone and Platinum Songwriter, The Narrators C.E.O. Mr. Cory Moore.
The night was a mix of power house CEO's , up and coming artists, Industry Guru's, music breaking DJs and so many powerful "door opening" experts. There was a panel open to the guests of the evening to receive complimentary advice and leadership. TJ Boyce is not only an artist, but an entrepreneur himself of many businesses, including Producing, Management and Songwriting. Boyce was able to connect with as well as provide his expertise in many areas which contributed to the service that many up and coming and established artists were seeking.
TJ Boyce gained tremendous respect from the patrons of the evening and the nation will be seeing a lot more of him. Soon, he will be performing at SXSW in Austin, TX, 2014, along with Bun B, Kirko Bangz, Troublesum, OG Ron C, Boston George and many other artists among his network. To find more information on TJ Boyce, go to www.TJBoyce.com. His Debut EP The Life is set to release 2014, featuring hit singles, "Cuz I Ball", "No Panties", "She Drive 'Em Crazy" and "It's On".