Nicki Minaj vs. Iggy Azalea: Where's the beef?
Willie Grace | 6/30/2014, 4:17 p.m. | Updated on 6/30/2014, 4:17 p.m.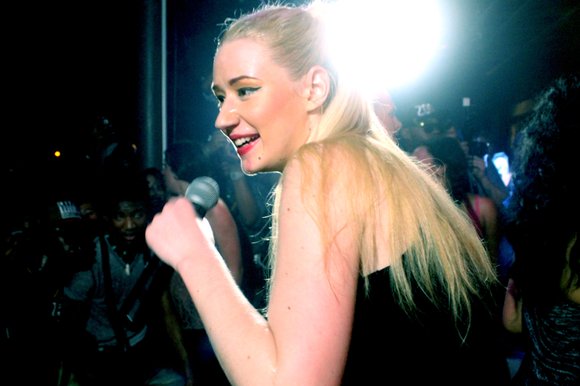 It's not hip-hop without beef, right?
We are still waiting to see if a war of words breaks out between rappers Nicki Minaj and Iggy Azalea after the former offered remarks at the 2014 BET Awards on Sunday that some took to be a diss toward the latter.
Accepting the award for best female hip-hop artist, Minaj referenced writing her own lyrics.
"What I want the world to know about Nicki Minaj," she said,"when you hear Nicki Minaj spit, Nicki Minaj wrote it."
There is talk that Azalea uses ghostwriters for some of her songs, so Twitter was immediately all over the comment.
"So its safe to say there won't be any Nicki & Iggy collabs anytime soon," one viewer tweeted.
Minaj added "No shade, no shade" about her comment, but that didn't stop the "Minaj throws shade" headlines around the Web.
MTV notes that during Azalea's performance of her hit song "Fancy," Minaj grabbed an opportunity to vamp for the camera when it found her in the audience.
"It's likely this moment will be used as further evidence that Nicki and Iggy have some kind of silent beef brewing," MTV's John Walker wrote.
So far Azalea has been silent on the alleged shade.
For more information go to http://www.cnn.com