Mayor Annise Parker Declares June 10 'Drake Day'
The Rapper Kicks Off 'Houston Appreciation Weekend'
Style Magazine Newswire | 6/13/2014, 1:08 p.m. | Updated on 6/13/2014, 1:08 p.m.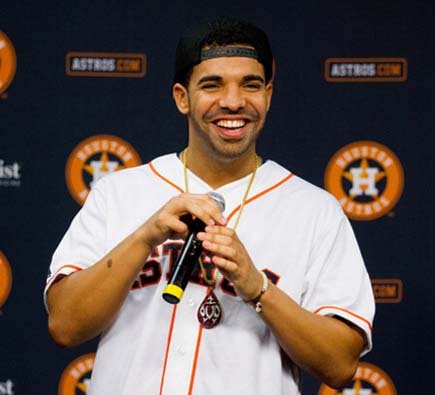 Drake has become one of the biggest superstars in the world, but he's never forgotten where it all began. Lil Wayne invited him to the city in 2008 and eventually signed the Canadian to Young Money Records.
The rapper kicked of his Houston Appreciation Weekend on Thursday, June 12, by hosting 50 children from the Astros' Urban Youth Academy at Minute Maid Park on Thursday night, June 12.
"It's a really important weekend to me," he said. "Houston is really where I birthed my entire career. This is where I sold out my first show. This is where I met Lil Wayne. This is where it all started for me." I have it tattooed on my skin and in my heart. That was a line I was working on, on the way here. I just want to let you to know that it means a lot for me to be here today."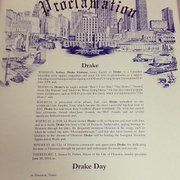 The song "November 18" off of Drizzy's 2009 mixtape So Far Gone is about H-Town.
"I was really nervous, because I made a song for a city that I wasn't from, a brand of music that didn't necessarily belong to me, because I'm from Canada," he said. "And I got accepted. They listened to it, they loved it, they made it one of their anthems here."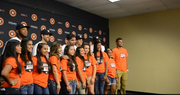 "They're very proud of the culture here," he added. "You can play the biggest rap record in the world, but nothing's going to get more of a reaction than something that's classic Houston music, and I love that. It shows a loyalty to me."
The rapper posed for photos with Astros players and fans. Tonight he will perform before a packed crowd at Warehouse Live. Lil Wayne will be in attendance at the after party. On Saturday Drake will attend a premiere for the movie Think Like a Man Too and a poll party. The weekend will wrap up on Sunday with a basketball tournament.