Fellow soldiers call Bowe Bergdahl a deserter, not a hero
Willie Grace | 6/3/2014, 12:44 p.m. | Updated on 6/3/2014, 12:44 p.m.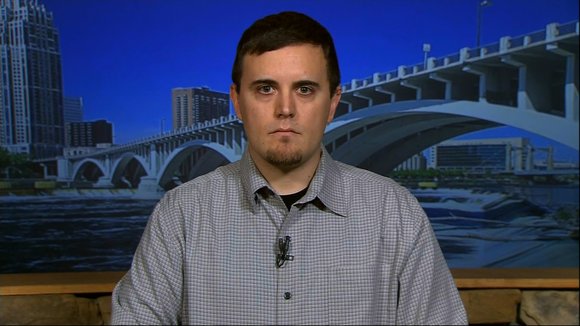 The sense of pride expressed by officials of the Obama administration at the release of Army Sgt. Bowe Bergdahl is not shared by many of those who served with him: veterans and soldiers who call him a deserter whose "selfish act" ended up costing the lives of better men.
"I was pissed off then, and I am even more so now with everything going on," said former Sgt. Matt Vierkant, a member of Bergdahl's platoon when he went missing on June 30, 2009. "Bowe Bergdahl deserted during a time of war, and his fellow Americans lost their lives searching for him."
Vierkant said Bergdahl needs to not only acknowledge his actions publicly but face a military trial for desertion under the Uniform Code of Military Justice.
A reporter asked Defense Secretary Chuck Hagel on Sunday whether Bergdahl had left his post without permission or deserted -- and, if so, whether he would be punished. Hagel didn't answer directly. "Our first priority is assuring his well-being and his health and getting him reunited with his family," he said. "Other circumstances that may develop and questions, those will be dealt with later."
Following his release from five years of captivity in Afghanistan on Saturday, Bergdahl was transferred to a military hospital in Germany.
A senior Defense official said Bergdahl's "reintegration process" will include "time for him to tell his story, decompress, and to reconnect with his family through telephone calls and video conferences."
Said Bergdahl's former squad leader, Greg Leatherman: "I'm pleased to see him returned safely. From experience, I hope that he receives adequate reintegration counseling. I believe that an investigation should take place as soon as health care professionals deem him fit to endure one."
Another senior Defense official said Bergdahl will not likely face any punishment. "Five years is enough," he told CNN on condition of anonymity.
Questions surround the circumstances of Bergdahl's disappearance, and conflicting details have since emerged about how the militants managed to capture him. Published accounts have varied widely, from charges that he walked off the post to claims that he was grabbed from a latrine.
"We really don't know why he left the base and under what circumstances," Pentagon spokesman Rear Adm. John Kirby said Monday. Details of that will come out, he said, adding that the Army has never classified Bergdahl as a deserter and has scheduled the soldier for a promotion next month. But the details around a soldier being taken captive "don't matter," he said, when it comes to the military's response.
"We're going to do all we can to get you back," he said. "That's an obligation that we have, all the people that put on this uniform."
According to firsthand accounts from soldiers in his platoon, Bergdahl, while on guard duty, shed his weapons and walked off the observation post with nothing more than a compass, a knife, water, a digital camera and a diary.
At least six soldiers were killed in subsequent searches for him, according to soldiers involved in the operations to find him. The Pentagon was not able to provide details on specific operations in which any soldiers killed during that time were involved.