Drake Talks 2014 ESPYS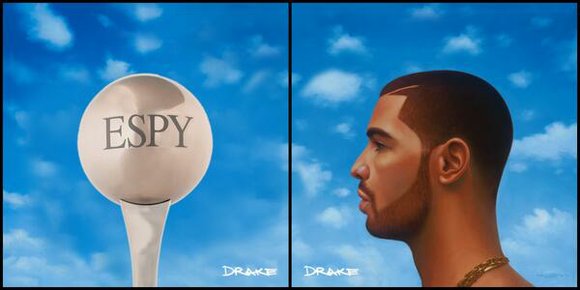 Q&A with Drake about his being the host of the 2014 ESPYS
Q. You're so vocal about how much you care about your hometown of Toronto and how much your friends and crew mean to you and the sense of responsibility you feel to put on for your city. Can you give any insight for what it must have been like for someone like LeBron to make that decision, and that ultimate responsibility?
DRAKE: Yeah, I mean, I think that for the last week and a half I've probably been bothering LeBron as much as the press has trying to figure out what his decision is going to be. I think we were all extremely intrigued by what stage of his life he's in. I don't think that there's a better way to deal with it than how he just did. I think if we can give out an award at the ESPYS for incredible essay writing, I would definitely love to present that to him because I think what he just did was Patriotic in its own way, was courageous and was just, to me, I think it's going to be one of the most historic things of our generation.
I'm just honored to know him and glad that I've gotten to, no pun intended, witness this moment for sure. I think it's an incredible thing. I actually woke up kind of late today, so I'm just catching on. It's a great feeling for me. I can't wait to get off this call and call him myself and tell him how proud I am because he's been a friend of mine for a long time.
Q. Obviously, you've joined Saturday Night Live and we've had Justin Timberlake host the show. Are you going to take a more musical approach to the ESPYS than what we've seen in the past?
DRAKE: I think obviously one of the talents that I'm able to bring to the ESPYS is music, but I'm just going to get up there and I want to just prepare a great night for people. I think we have prepared an incredible night for people. I definitely want to incorporate music, but I'm not there to put on a strictly music‑based show. Yeah, we definitely have some incredible pre‑tapes. Yeah, I think it's just going to be a great night overall. I'm there to deliver a great hosting job.
Q. What makes the perfect ESPYS host? We've seen some amazing people like Justin Timberlake and John Hamm and even LeBron James. What strikes the perfect balance between a sports fan and an entertainer?
DRAKE: Well, I think what makes a perfect ESPYS host is obviously somebody that can fill the room with energy and joy for the people that are in the seats. But I think most importantly what I bring is the fact that I feel that I know the room better than any host before me just because so many of these guys I have personal relationships with. I think I'm going to be able to tap into some jokes that will be appreciated by my friends in the crowd and also the athletes that I don't know.