Wheeler Avenue Baptist Church Celebrates Groundbreaking of New Worship Facility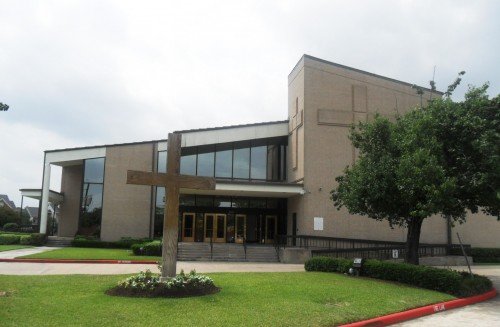 HOUSTON-Wheeler Avenue Baptist Church will celebrate the groundbreaking of a new sanctuary and parking surface at the site of its current location at the corner of Wheeler Avenue and Scott Street.
Since her founding in 1962 by Pastor Emeritus, Rev. William A. Lawson, Wheeler Avenue Baptist Church has sought to serve as a beacon of light and love in the Third Ward community, the City of Houston and even around the world. Nearly 53 years later, the church continues to be blessed with an exponential growth in both membership and ministry. As a result, the building of a new sanctuary is most necessary and will enhance and expand the church's mission of being a worshiping, witnessing and welcoming congregation, not only within the walls of Wheeler Avenue, but also to the surrounding community, and ultimately, to the world.
Wheeler Avenue's present sanctuary, built in 1985 and restored in 2010, seats 1,000. On an average Sunday, worship attendance exceeds 6,000 members across four worship services. The new sanctuary will span 60,000 square feet and will accommodate up to 3,000 worshippers. The planned construction will give the church a prominent presence on Wheeler Avenue near the newly built TDECU Stadium and the soon to open METRO Southeast rail line.
When: Sunday, December 14, 2014; 4pm
Where: Wheeler Avenue Baptist Church
3826 Wheeler Avenue, 77004
Program will begin in the sanctuary and finish with the breaking of ground outside. Parking will be available in the lots on Scott and Ruth streets.
Scheduled speakers include: Rev. Dr. Marcus D. Cosby, Senior Pastor
Rev. William (Bill) A. Lawson, Pastor Emeritus
Congresswoman Sheila Jackson Lee
State Senator Rodney Ellis
Mayor Annise Parker
Councilmember Dwight Boykins
In March of 1962, thirteen pioneering worshipers, led by Rev. William A. Lawson, assembled in the lounge of Texas Southern University's Baptist Student Union with the purpose of establishing an ecclesiastical form of expression through which the worship of God and service to mankind could co-exist. Wheeler Avenue Baptist Church became the avenue through which those assembled would express their faith and extend hope to others in the Third Ward and the City of Houston. After announcing his retirement in June of 2004, Rev. Lawson passed the torch to Rev. Dr. Marcus D. Cosby, who officially assumed the pastorate in October 2004. For more information on Wheeler Avenue Baptist Church, please visit www.wheelerbc.org.