Mama Ca$h to be Featured on Celebrity Mamas of Atlanta and She Has a Story to Tell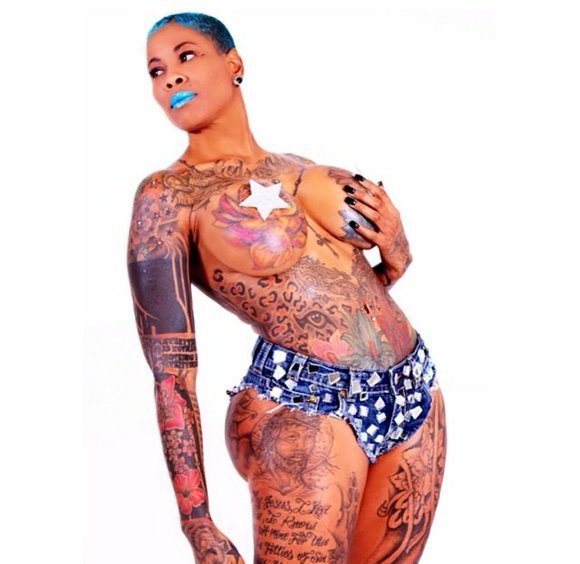 Mama Ca$h, the Momager of platinum recording artist, Ca$hout is set to star on Celebrity Mamas of Atlanta with other celebrity moms and she has a story to tell!
We was able to catch up with Mama Ca$h in a phone interview to get more insight on her endeavors along with confirmation of the what-will-be a hit show produced by Johnson Thomas Brown Productions and Co-produced by ASCAP award winning recipient, Singer/Songwriter Tameka "Tiny" Harris.
When did you first know your son, Mr. "I'm Ca$hin' Out" wanted to pursue his career as a rapper?
I knew my son wanted to pursue his career as a rapper about 2 years ago when he said, " Mom, I have skills", and I chuckled and said ok, I'mma set up some studio time for you with some producers that I know and a super star was born, it was just his destiny.
Was there anyone within the family who helped pave the way or influence the direction of his career?
It was just Mama Ca$h and the blessing of God that influenced the direction of his career.
What has it been like as a celebrity momager? Do you have any advice for other aspiring momagers?
Being a celebrity momager is a challenging task, you know you have to know when to separate your motherly instincts and strictly handle business… and sometimes you have your good and bad days, and advice for aspiring, put God first, support and believe your child to the fullest of your capacity and surround your child with positive, concerned, motivated-honest individuals and I do say honest individuals.. and maintain a strong team... and also you should be careful and maintain close attention [to the needs of your child] and what's going on in your child's career because you have to be on point when you are in this industry.
Your look is bold, unique and your body is in phenomenal shape, your appearance goes against the stereotype of what a mother is supposed to look like. Tell us a little bit about what influences your stylistic edge? Is there any meaning to your tattoos?
Ok well, 90% of me is covered in ink, I'm an exotic tattoo model who expresses by using my skin as my canvas, it's telling my story of my humble-and goal driven business ventures. Haha, you know I laugh because, yes I do have a phenomenal shape and I have this youthful look.. you know what.. I'll give you a secret... I have a fountain of youth in my house, you know, but I'm blessed with the God-given genetics that I have. I feel like I'm constantly hit on daily, and I always have this break down that I think it's just so funny, it just makes me chuckle because I'm hit on at least 5 times a day.... 7 days in week.... multiplied by 30 days in a month, multiplied by 12 months in a year.. Hmm that gives me roughly about 12,600 guys, wanting to be around me, I'm just being modest and that's the breakdown of it.. (haha) I find that so hilarious..