Texas Dad David Barajas Acquitted of Murdering Drunk Driver Who Killed Sons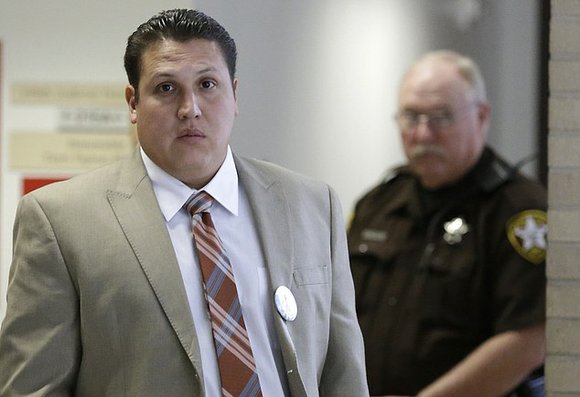 A Texas father was found not guilty Wednesday of gunning down the man who killed his young sons in a drunken-driving accident. It took the jury three hours to acquit David Barajas, who was charged in the shooting death of 20-year-old Jose Banda Jr. in December 2012. Police said an intoxicated Banda struck Barajas and his two children while they pushed the family's disabled truck down a road, just 50 yards away from their home in Alvin, south of Houston. Barajas' children — David, 12, and Caleb, 11 — were killed.
Prosecutors argued that while Banda may have caused the accident, he didn't deserve to die in a "revenge" killing. Barajas' attorney, Sam Cammack, said his client's only focus the night of the crash was trying to save his sons' lives. Barajas would have faced up to life in prison if convicted.
More on NBCnews.com