In The Spirit of the Klu Klux Klan
Walter Smith | 8/25/2014, 1:27 p.m.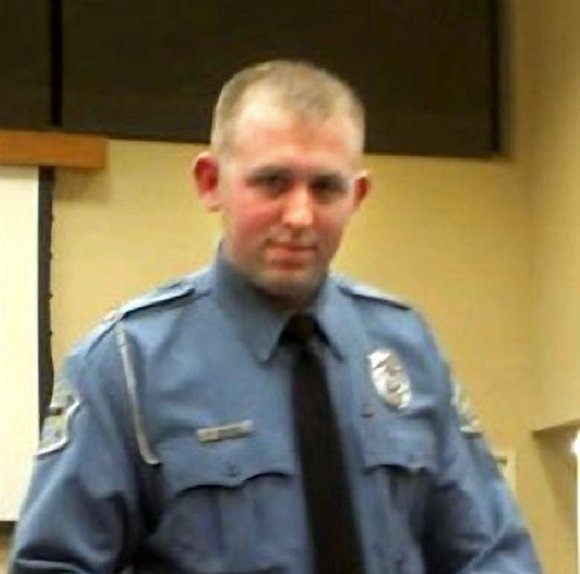 American citizens nationwide, in the spirit of the Klu Klux Klan, have joined in an effort to raise funds for the defense of Darren Wilson, the officer responsible for the police killing of Michael Brown.
The same scenario arose during the Trayvon Martin / George Zimmerman incident. Those of us who dare believe that racism is subsiding in America are dead wrong.
In the spirit of the Klu Klux Klan, several states have passed liberal gun laws which permit individuals to carry firearms on their person. Any confrontation with a black man gives them cause to draw their weapon and shoot to kill based on "self defense" and "I feared for my life". The same homicidal privilege does not apply to African American men.
Meantime there are efforts in most black neighborhoods to have black men turn in their guns in the interest of neighborhood safety. Armed white citizens will have the advantage of shooting black unarmed men with the popular theory that the black man is armed and dangerous.
Since the election of Barack Obama to the presidency of the United States, the racist tendencies of the hardcore anti-black community have reached new heights. Opposition to his presence by the Republican Party, in the spirit of the Klu Klux Klan, goes beyond politics, its plain racism.
Let me be perfectly clear, "white" Americas with the help of "other" voters elected Barack Obama to office.
That indicates that there is a small faction of die hard racists in America, including members of Congress that is working to discredit and reverse the gains made in race relations since the civil rights activity of the 1960's.
It is safe to say that this small faction of racial terrorists are working in the spirit of the Klu Klux Klan.
In the decades of the 50's and 60's the "Ku Klux Klan" name was used by numerous independent local groups opposing the Civil Rights Movement and desegregation.
During this period, anti-civil rights activists often forged alliances with Southern police departments, as in Birmingham, Alabama; or with governor's offices, as with George Wallace of Alabama. In those days they were readily identified by their white sheet uniforms, white hoods, and other hand carried paraphernalia. The uniforms have a new look: Blue with badges and guns.
Klan activity has been supported by all forms of American society. Klu Klux Klan membership ran from U S Presidents to Supreme Court Justices, to Governors to police departments.
Presidents who were members of the KKK:
President Warren G. Harding, President Woodrow Wilson, President McKinley, President Calvin Coolidge, and President Harry S. Truman, and Supreme Court Justice, Hugo Black.
President Warren G. Harding was actually sworn into the Ku Klux Klan in a Klan ceremony conducted inside the White House by Imperial Wizard Colonel Simmons.
President Woodrow Wilson and President McKinley were members of the KKK, little is known of their Klan membership however. There is at least one book that documents they were actual members, but it only mentions they were members, that's all. McKinley was a Union officer, but many Union men joined or affiliated with the original First Era Ku Klux Klan during the Radical Republican's anti- white Reconstruction Era. Union General Hardee was another Union man who later joined the Klan. President Wilson would have been a member of the Klan under the Command of Imperial Wizard Colonel Simmons.