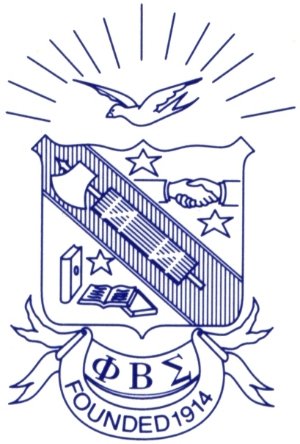 WASHINGTON, D.C., Aug. 25, 2014 /PRNewswire/ -- Phi Beta Sigma Fraternity, Inc. (PBS) is set to bolster its third year of National Anti-Hazing Campaign with three weeks of workshops, meetings and fraternally activities. Slated to begin on Monday, August 25, 2014 the well received anti-hazing campaign will end on Saturday, September 13, 2014. This year the campaign has extended to three weeks and involve the collaboration of both PBS' alumni and collegiate members working together to eradicate hazing from its Membership Intake Process. During this week, all collegiate and alumni chapters are instructed to host an Anti-Hazing prevention workshop for their members. Three thousand (3,000) members are anticipated to be participating in this year's campaign.
Last January 9, 2014, PBS celebrated its Centennial. It is a proud legacy that PBS founders envisioned 100 years ago at Howard University, where the community services organization was founded. PBS has instituted a comprehensive program to engage its brotherhood in non-hazing or pledging behaviors. PBS' leadership is determined to eradicate the plague of hazing which has affected several community service organizations in recent years.
"Phi Beta Sigma is continuing to blaze a path to eliminating the scourge of hazing in our organization. We will continue to be leaders in this campaign to safeguard our repetition with the best conduct advocated by our members. We have produced anti-hazing sensitivity training materials for our chapters and for other organizations that are committed to ending the culture of hazing," said Jonathan A. Mason, Sr., International President of Phi Beta Sigma Fraternity, Inc. "In continuing our Anti-Hazing Campaign, we are further demonstrating our commitment to end hazing throughout our organization," Mason added.
In 2012, the Anti-Hazing Campaign was introduced via a partnership with the National Action Network at the National Press Club in Washington, D.C. As part of the campaign, supporting documents were developed inclusive of a video, a town hall meeting was held on the subject, workshops were facilitated and chapters were encouraged to participate in the National Anti-Hazing Awareness Day held on September 6, 2012. These activities educated and empowered PBS Brotherhood to serve as agents of change in the battle against hazing.
"Over the last three years, we have committed to assist our members in executing the Anti-Hazing Campaign within their chapters, we have placed all the resources that are needed on the Fraternity's website," intimated Micheal Cristal, International First Vice President, Phi Beta Sigma Fraternity, Inc. and the Anti-Hazing Campaign Chairman. "We are excited that our alumni and collegiate chapters will be working together to realize 100% participation from our members," Cristal added.
As PBS continues to be leaders in extinguishing the scourge that hazing brings upon individuals, communities and organizations, Anti-Hazing Chairman Cristal is encouraging PBS members, globally, to visit the organization's web site to obtain more information about the campaign. http://www.phibetasigma1914.org/anti-hazing/
"We recently celebrated a monumental occasion within our fraternity's history. We must stay steadfast in the ideals of brotherhood, scholarship, and service as college educated men," said Profit Idowu, International Second Vice President, Phi Beta Sigma Fraternity, Inc. and Anti-Hazing Campaign Vice-Chairman ". In honor of the late past President Honorable Demetrius C. Newton, Sr., Esq. who said 'a man in his lifetime should be able to love his fellow man sincerely and act in honest motives purely,' we must enter each Anti-Hazing Week, keeping these two points within our hearts to uphold our organization with the best in conduct. Let us not beat the life out of a legacy that has truly endured the test of time," Idowu added.
Phi Beta Sigma Fraternity established in 1914 on Howard University is a global organization with over 450 chapters and 150, 000 members. To learn more visit www.phibetasigma1914.org