New Fall Spa Treatments at Four Seasons Resort Dallas - Las Colinas
Get a Pumpkin Fix With Season Spa Treatment at the Four Seasons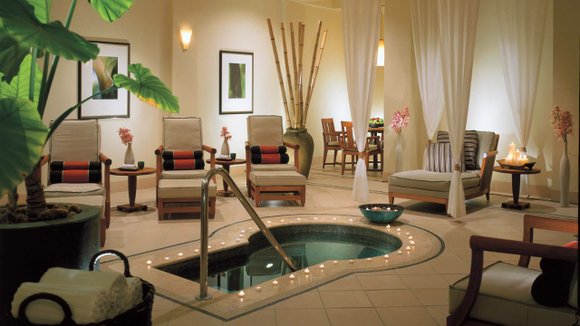 DALLAS, TX - Epicureans' hearts unanimously skipped a beat across Dallas at the thought of "spa treatment" and "pumpkin' appearing in the same sentence. The Spa and Salon at Four Seasons Resort and Club Dallas is making dreams come true this fall. Let the senses run wild with the new Honey Pumpkin Soufflé Manicure and Pedicure. Pamper those overworked, underappreciated extremities with a splash of FarmHouse Fresh Clementine sparkling soak that brings an ultra-hydrating softness to dry summer skin. Then, a spicy whipped honey sea salt scrub exfoliates and rejuvenates before an organic pumpkin puree mud mask imparts 12+ nutrients and minerals to the skin. A satiny ginger sorbet body milk massage puts the finishing touch on this delectable treatment, leaving hands and feet feeling silky smooth and ready for fall.
Mouth watering yet? Keep the decadence flowing with a Harvest Glow Hot Honey Treatment. In this treatment, a warm honey and papaya glaze packed with live fruit cells and aloe is drizzled on the skin. Next, slip into a steaming spiced-cider hot towel wrap treated with Vitamin E and sweet almond oil while your feet experience a scrumptious whipped honey salt exfoliation. After basking in this golden richness, enjoy a shea butter massage with fragrances of real vanilla and citrus. These seasonal treatments will definitely quench the thirst for relaxation, but they won't last long.
Fall specials are available in The Spa and Salon from September 1 to November 30, 2014. To book a service, contact The Spa & Salon at 972-717-2555 or request a service online.
More at FourSeasons.com