SXSW RECAP with breakthrough British artist, Juliette Ashby
Keandra "Ke Ke" Scott Tatum | 4/10/2014, 12:55 p.m. | Updated on 4/12/2014, 10:57 a.m.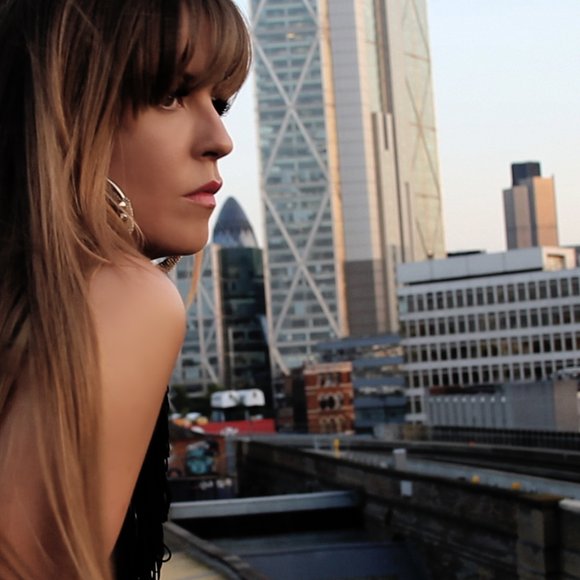 HSM: My sister & I are major fans of Amy Winehouse. What was it like growing up with her?
JA: We've been best friends since we were 4 years old. [Pauses]Don't really know what to say. I love her very much. She's my sister and an amazing human being. it pains me that the rest of the world only got to get a small glimpse of the amazing person she really is.
HSM: Are you working on any new projects?
JA: I'm getting ready to release my debut album, Bittersweet in August. I can't wait for this it's my first baby. I got my life in this album so it's a big therapy session for me! Also, I have my live music night at JJ's SoulShack where I'll be performing in London's Jazz Café Camden when I get back from SXSW... then its back to the States and summer festival time!
HSM: What would you like people to know about the Juliette Ashby brand & what's to come?
JA: I love music and I put my whole life into my songs... I hope you guys love the music as much as I do and I'm so grateful to have your support on this crazy roller coaster. I hope my music can make you laugh, cry, get angry, get sad, get happy and not forgetting to make you wanna wine your hips!
If you are ever watching one of your "guilty pleasure" reality shows on VH1, you may just see Ms. Juliette Ashby "No Regrets" randomly pop up, like I did, haha.
Follow @JulietteAshby for her whereabouts & visit: www.pledgemusic.com/projects/julietteashby
"This is something I support & is very close to my heart"- Juliette
When you make a pledge 5% of all money raised will go to the VH1 Save The Music Foundation & you will have a chance to receive exclusive hand signed items & updates!