Originally published 4/10/2014 at 12:55p.m., updated 4/12/2014 at 10:57a.m.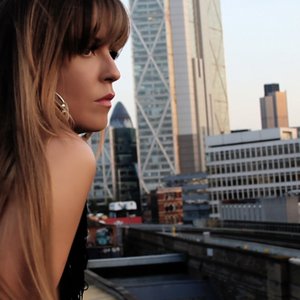 If you attended SXSW (South By Southwest), one of the biggest music festivals on the planet down in Austin, TX this year, you can probably attest to the numb & dreadfully-sad feeling while walking the streets the morning after innocent bystanders lives were taken. The sun came to stand another day on a beautiful clear skied afternoon on Thursday, March 14th, music became refreshing & healing as Juliette Ashby, a thriving breakthrough singer-songwriting diva took the stage at The Naked Grape Music Box at The Cedar Door located in downtown Austin, TX. In commemoration to those who lives were lost she dedicated a song she wrote for her longtime best friend, Amy Winehouse, entitled, 'Hoping', as she progressed the hopeful emotions to a reggae-winning-soul-R&B groovin' feel-good time. Juliette created an intimate atmosphere for the few lucky ones who made "the list" while performing a few songs off her EP, "Take It Over" & her upcoming debut album, "BitterSweet". 
Juliette Ashby performed on some of the hottest stages during SXSW, including "The Next Big Thing in Music", an emerging artists' showcase hosted by Russell Simmons, Steve Rifkind & Samsung Galaxy where they unveiled their newest music discovery platform, ADD52. Juliette also gave the stage some fire-vibes at Perez Hilton's 7th annual "One Night in Austin" at the Austin Music Hall where 100% of the ticket sales went directly to VH1 Save The Music Foundation which supports keeping music education in schools.
After being in touch with the gorgeousness Juliette & her fabulousness management team, I had a chance to catch up with everyone & get an interview with her shortly thereafter. Juliette's spirit is dove-like & authentically-contagious!
HSM: What are some of the challenges you face as a global artist especially transpiring your music in the USA?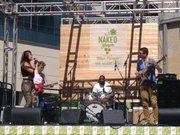 Juliette Ashby: I really want to say a BIG BIG thank you to everyone in the US who have been supporting me and my music. I am overwhelmed at the response I have got from you guys and to say I'm grateful would be an understatement.
This industry is a very tough place to live, I don't know anything different to what I have always done which is write music and sing. This is my life and who I am so I just put 150% in everything I do in my career.
HSM: Tell us about your involvement with the hit children's show 'Planet Cook' in the UK?
JA: I wrote and sang the theme tune to Planet Cook a few years back … loved working with the composer and of course Platinum Film Studios on this project. It was a great series. And I got to put my reggae flavor through the song.
HSM: Are there any artists you've collaborated with that attended SXSW?
JA: One of my favorite artists and writers Allen Stone performed and we both were doing syncs with VH1 at the same time which is how I was introduced to his music. The man is amazing! If you haven't watched him and his band perform you need to!