A risk that paid off: Students scarred by war earn college degrees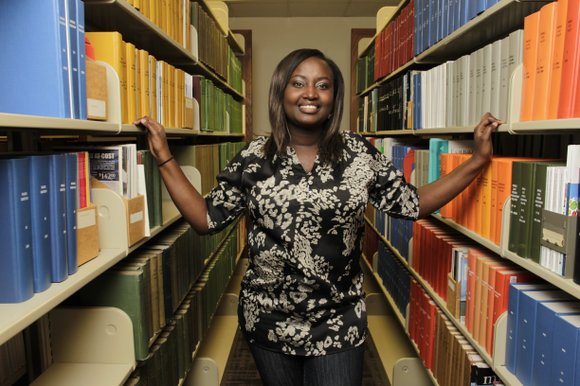 By Moni Basu
CNN
Mireille Kibibi's march to the graduation stage at Berry College was tough -- laden with the burdens of war.
As a little girl, she fled civil war in Burundi and escaped to neighboring Rwanda in 1994, the year of the genocide. In the chaos, she was separated from her mother, whom she has never seen again. Her father died a few years later.
Kibibi made it to the United States with her grandmother in 2005 and resumed school after missing fourth, fifth and eighth grades.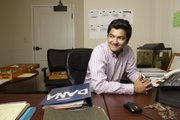 Now she was about to receive a bachelor's degree in accounting.
She felt all those things a college graduate feels: the relief that exams are over. The excitement of starting life in the real world. The joy of making your family proud.
But Kibibi's graduation was also filled with longing.
On this humid Saturday morning, as dark clouds delivered drizzle over North Georgia, Kibibi, 23, sat nervously among 377 classmates.
The rows and rows of folding chairs had been arranged on the south lawn days in advance. She wished her father and especially her grandmother could see her now, resplendent in the knee-length red dress she'd ordered on eBay. Her grandmother, who raised her, had died a while back.
"She's watching you," her friend Fatima Bostan-Ali reassured her.
"She's proud," said another friend, Lima Naseri.
Kibibi cherishes the support. She knows her friends understand. They are from Afghanistan and also have traveled uneasy paths to graduation day.
The women were part of a group of seven refugee students who came to Berry in 2009. The gaps in their education, their lack of English skills and the emotional scars in their lives had set them back. They didn't all meet the academic criteria to make it into Berry.
But Berry took a risk and opened its doors. Even the head of the university doubted whether all seven would make it through four years of college.
"It was our big gamble to give them a chance," Berry President Steve Briggs said.
On Saturday, Berry's gamble paid off.
Taking a risk
At the start of the 20th century, Martha Berry founded Berry Schools on Christian principles, aiming to help academically able but poor children of the rural South. The schools encouraged students to study hard and work to pay for their education. Berry's schools eventually grew into the eponymous college in the Georgia city of Rome.
Among Berry's many fans were President Theodore Roosevelt and auto magnate Henry Ford, who built a castle-like dormitory on the campus.
Berry sits on 26,000 acres of lush landscape; it's not unusual to see deer walk right up to the buildings. And yet it is small, with only about 2,000 students, and classified as residential because most students live on campus. Many work at the college to help pay their $30,000 annual tuition.
It was the community atmosphere that first attracted Naing Oo, the son of political dissidents from Myanmar, also known as Burma. The family fled political persecution in their junta-ruled homeland when Oo was in the fifth grade.