The Best Hair Stylist in Houston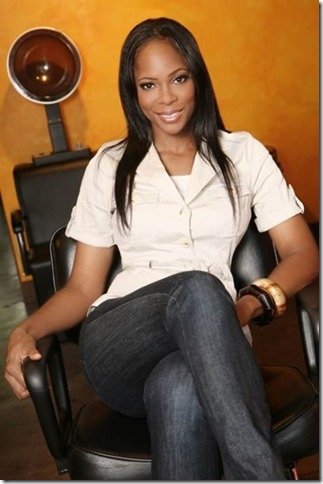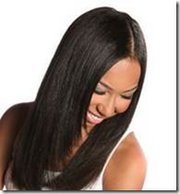 (Pronounced in French dialect: Lă Mĕ-yoǖ-ĕr Stī-lēst) La Meilleure Styliste Rochelle Thomas is the English translation – The Best Stylist; arguably in the entire city of Houston. On February 24th 2013 the owner of Maison De Modele Salon Boutique graciously set aside an hour of her time to speak with Houston Style Magazine about why she is preferred by more women in the fourth largest city in the United States. Rochelle requested to be interviewed in the downtown Houston YMCA lobby area, which was an appropriate location considering who she is. Fresh off an elliptical treadmill, Rochelle made it known that her first priority is overall health and wellness. It was an apparent conclusion that pretty much summed up why she is arguably considered to be the best stylist in Houston. Rochelle lives by one fundamental principle; invest in your health in order to grow. By this, she has manifested unprecedented growth in many facets of her life, creating her craft to be a paradigm among peers.

Rochelle herself is very much conservative chic, which is shown through her hair care styling and technique. It all started with Barbie. She states, "My Barbie's had cuts. They had asymmetrical high fashion looks when I was eight, nine, and ten." Since then, Rochelle grew up and learned that her aesthetic was French couture. A soft, chic, sleek, high fashion aesthetic inspired from Chanel, veiled by the spirit of Diana Ross.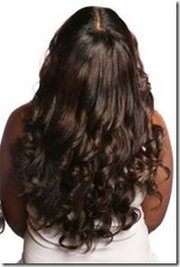 However, the evidence of her craft could not be more obvious than the Maison de Modele client list of Houstonian women who have achieved unbelievably long and remarkably healthy hair. It's a mystery how Rochelle is able to maintain such a large number of clients. But she does with poise and precision cuts, administering one healthy hair regimen at a time. It's safe to say that Rochelle has been a major contributor to the improvement of hair quality over the last decade or so, especially in the African American community. The one thing all women aspire to have is long healthy hair, and often times if it can't be achieved, the next best thing will suffice – a weave. But Rochelle has curbed the weave option by causing more and more women to have visibly long and healthy hair.

Her philosophy is simple, "Everything works together." She plainly stated while promoting the use of vitamin supplements to help the body's natural abilities to produce strong healthy hair. She exposed her own experiences while undergoing tremendous amounts of stress. Like most women her hair will thin and ultimately break off. But maintaining a decent exercise and vitamin regimen can counter the effects of stress. All of Rochelle's customers have open access to her suggested vitamin treatment available for purchase at her salon. If you follow her instructions for at least one year, the results are amazing. With the exception of those who prefer a short coif, all of Rochelle's clients who have maintained a year's routine of her services, have visibly strong, healthy, and long hair.